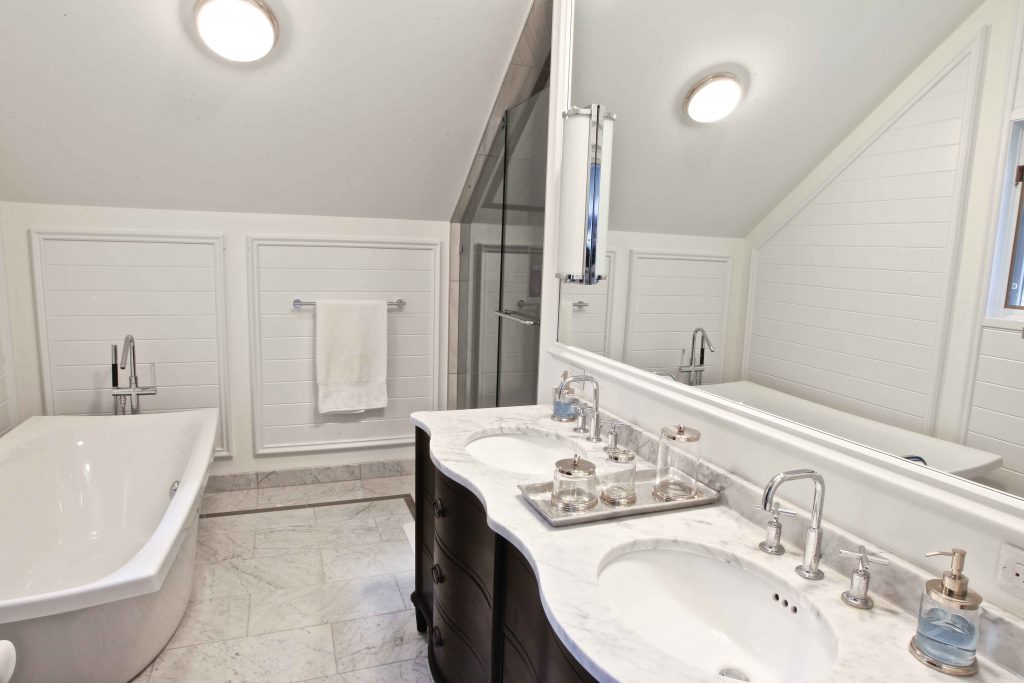 Contemporary Bathroom Design Still Trending
May 29, 2015
Posted by Emily Craigen in News
A recent report from the National Kitchen & Bath Association (NKBA) showed that contemporary bathroom design is still the most common bathroom style. The terms "contemporary" and "modern" get tossed about interchangeably, but they're not exactly the same thing.
Modern refers to a specific design movement that arose in the early 20th century and follows stricter guidelines; contemporary, by definition, is more fluid and tolerates a bit of rule-breaking. Contemporary style is often defined by clean lines with a casual atmosphere, open spaces, neutral colors, and elements and materials inspired by nature. This style focuses on some of the basics of good design: line, shape and form. Contemporary spaces feature solid or subtly patterned fabrics instead of colorful prints and favour the notion of "less is more". Smooth profiles instead of excessive embellishment, which means no clutter. And no clutter means pieces are carefully selected and pack a punch!
When it comes to the bathroom, contemporary zen-like retreats are becoming increasingly popular. White and grey are the dominant colours for bathrooms, although some designers have referenced purple, lavender and lilac tones for the bath.
There you have it! Contemporary style reigns as the most popular choice for bathroom design this year. So what else is trending this year?
5 Bathroom Trends You Can Expect:
1. Floating vanities
2. Open-shelving
3. Electric heated floors
4. Showers and freestanding tubs
5. Amenities (steam showers, anti-fog mirrors, lighted showers and shower seats…!!!)
If you are considering a renovation or pondering updating the bathroom in your home or cottage, stop in and see us at our office in Lakefield! We'd love to chat with you!