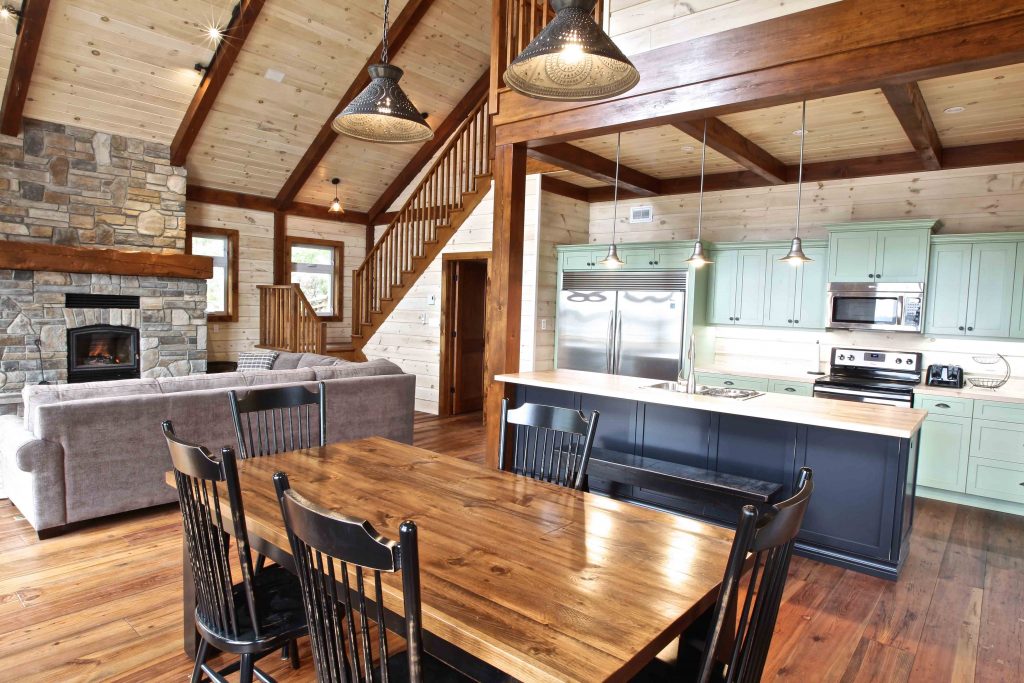 Building Memories on Catchacoma Lake
July 1, 2015
Posted in News
"Kawartha Lakes Construction was part of the family for the past year. They will be remembered as an organized, efficient, approachable and highly skilled team. We would definitely use them again for any future project. We cannot recommend KLC highly enough."
-Trevor & Julie Harterre
Building a brand new cottage for a young family is an extremely gratifying experience. Our team was able to showcase our strong project planning and design skills while knowing that we were creating a space where a family would be building memories for years to come.  This extremely challenging project purposely avoided conventional foundations through the use of a steel sub-frame to allow for direct attachment to the side of a cliff. All materials were brought across a frozen lake and up the side of a cliff with the aid of a marine railway. Despite its remote location this cottage was fully insulated and treated as a 4-season home. Due to the sheer cliff on site, the floor plan was stepped up into a split-level format allowing access to the top of the cliff through the rear of the upper-level.
To view more photos of the completed project, check out our portfolio page here.
If you have any questions about this project in particular or if this has given a spark to your own personal project planning, stop by our office at 3359 Lakefield Rd or give us a call at 705-652-5241 to chat!