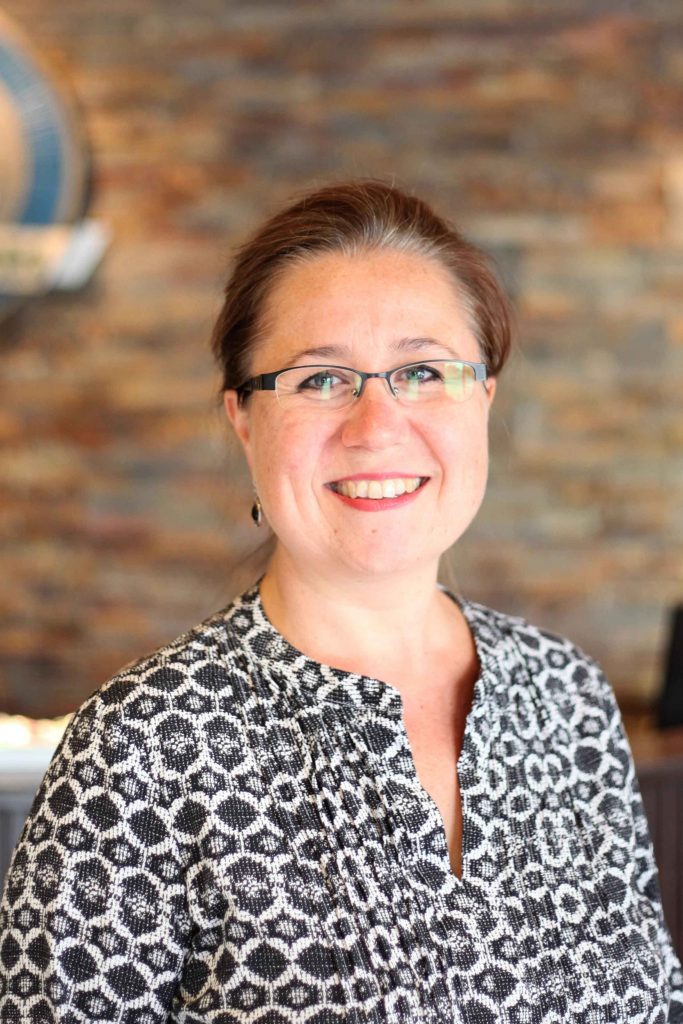 Meet the Team: Kendra Pickett, Finance Manager
July 29, 2019
Posted by Lindsay Wilson in Meet the Team
Kendra Pickett, KLC's Finance Manager, maintains an open-door policy.
Kendra explains she's "a social person in an accounting position which is kind of contrary sometimes. I like to have the time to focus and work independently, but I love to chat and connect with my co-workers and get to know them as people, not just colleagues." One former colleague referred to her as "work mom" because she really wants everyone to be happy and to be there for them, listen to them, and try to help them through things.
Getting Started at KLC
Kendra came to KLC four years ago after deciding it was time for a career change. She had been working in hospitality and decided to upgrade her accounting skills. She was hired as KLC's bookkeeper, and when the previous Finance Manager left, she was offered the position.
In examining the similarities between her past and present work lives she explains: "It's all customer service, right? You're still trying to do your best for your customer."
Kendra has also been on the receiving end of KLC's hospitality through a renovation on her home. From her experience she believes "we really look after our client. We try to take care of all eventualities, have it all there in front of them, so that there are no surprises. You put it in KLC's hands and they look after everything from figuring out if you can even do it, if it's even feasible."
Drawing on Entrepreneurial Experience
After years of being an entrepreneur, Kendra found the transition to management easier because of her hospitality background. She manages this by putting herself in the "I'm a business owner" position: "You have to have that thought process as a Finance Manager. It feels like it's my money. How're you going to manage that? Having owned your own business you think that way anyway, so it's just translating it to someone else's business. It's your money, it's all your people. This translates from owning and operating restaurants in the management style too; how to manage and get the best from people; how to interact with your staff and colleagues."
Looking Forward
When asked where she sees KLC going in the next 10-20 years, she quickly points to a desire of the whole management team to move towards sustainability and greener building practices. She's interested in the standard for corporate social responsibility reporting as well: "I've always had a real interest in the triple bottom line and trying to really show that it's not just your financial bottom line, it's also your corporate social responsibility that are important measurements of how a company is performing. It's everything from how you treat your employees and how you interact with everyone, the whole community, and our environmental impact. That's where I'd really like to see us head to and make it a standard part of our regular reporting."
When asked if she misses the hospitality industry, she's quick to mention that the thing I liked most about the restaurant business is that you quickly become a cohesive team, a family, because it is so fast paced and you need to rely on your teammates completely or things just fall apart. KLC has a lot of those traits which is fantastic. We are very team oriented and are a tight, if slightly quirky, family!"