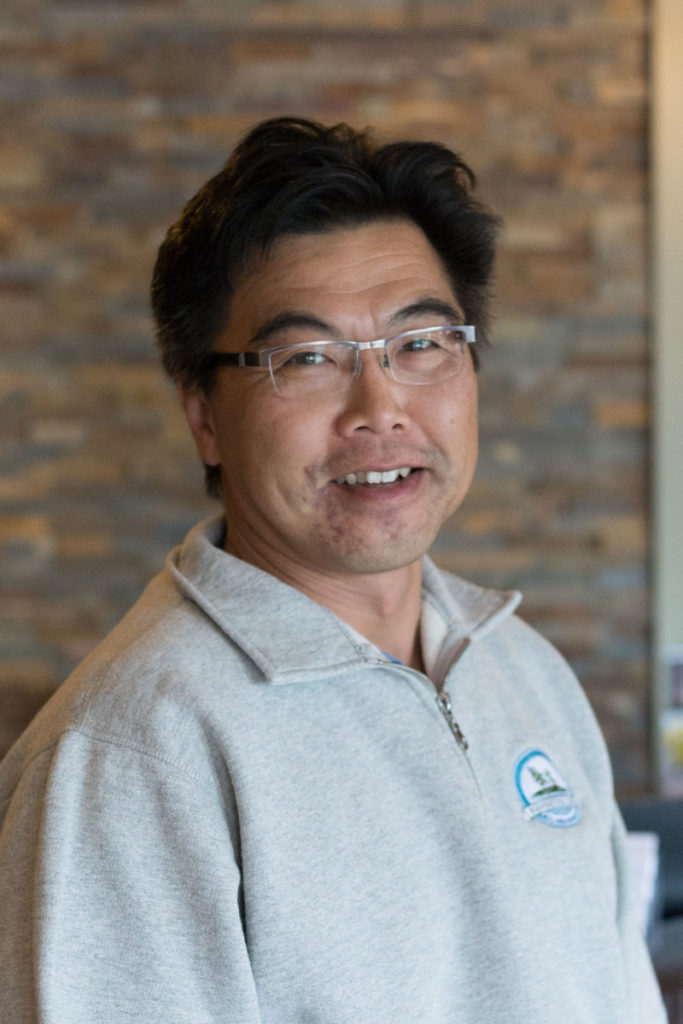 Meet the Team: Mario Yee, Sales & Project Development Manager
August 19, 2019
Posted by Carolyn in Meet the Team
Early Days at KLC
Mario Yee recalls many years ago when he made a call to Kawartha Lakes Construction about a potential construction job. Scott Wootton, KLC's owner, came over to interview him in his kitchen.
He remembers, as they spoke, Scott shared his vision of their retirement and Mario thought: "'Where's this guy coming from? I'm just looking for a job for my next paycheque so I can support my family. But here I am 20 years later! I can see the end, and reflect on that conversation at the beginning. I think that was the only thing that really stuck in my mind that he said: someday we would be sitting across from each other in our elderly years, having a beer, and talking about the crazy times."
From Student to Teacher
Recently, as a personal challenge, Mario joined Toast Masters and delivered a speech on the theme of living life as a protegee or student, using his own life as a template. When reflecting on his past and his future with KLC, he believes his next role will be to move from protegee and student to teacher.
In his role as Sales & Project Development Manager, he ensures that both his teams "have all the tools and knowledge, and whatever else I can provide them to do the best job that they can do; and that's based on what I've done, but we also have a very seasoned group of professionals here that, cumulatively, there's more we can learn from each other by sharing that knowledge at the meetings today, and each week. Each of us have something to contribute to the overall team."
Looking forward to what his legacy will be, and to the future, Mario believes that KLC is currently in a good niche market. "They're not making anymore lake-front property," he adds, "but there are always properties available, and there's always room for improvement on them."
Advice for Homeowner's
Mario's intricate knowledge of the building process translates into two pieces of advice: "First, definitely build to something that you'll like, but it's also got to function well, and it's got to work within the budget constraints."
He also offers that it's important to "adjust your space to your needs." In reflecting on his own advice, and in terms of building his family home, he realizes that he had to re-consider the space he and his wife needed once his children left the family home: "Today I would say we probably don't need all that space, and with the challenges with Leslie, my wife, and her eye-sight (Leslie is legally blind) I found that having that large house – we cleaned those rooms more than we used those rooms – it was kind of reminiscent of past days as opposed to moving forward so, in a way, it was good to down-size – or right-size I would say."
And finally, in circling back again to making space for his legacy at KLC and what his next steps will be, he believes he'll be "working with people, helping them grow. I think that's my next chapter. To have a legacy here for myself and say: 'What did I do to bring KLC forward?'".
Mario Yee is the Sales & Project Development Manager at Kawartha Lakes Construction. If you would like to connect with him to chat about your own unique home renovation or custom build, please get in touch!