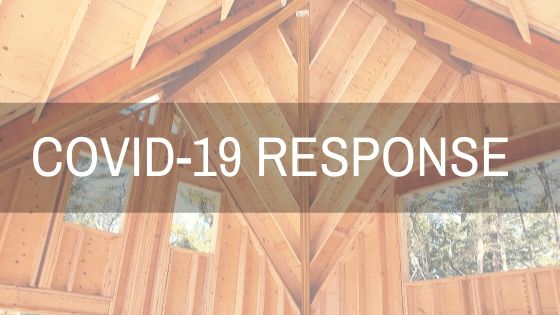 COVID-19 Response
April 7, 2020
Posted by KLC in Blog
At the time of writing this post, the Ontario government has deemed the construction industry an essential service, at a reduced capacity.
As with the rest of the world, daily life & operations look a whole lot different at KLC lately. It is certainly not business as usual. Our office team is working from home and we have temporarily scaled back our field teams to maintain safe social distancing on job sites where we are permitted to continue working.
If you are wondering what all this means for you and your project or any prospective home projects you had in mind, here's what we can promise you:
We'll be hosting client meetings through video conferencing methods, so we won't need to compromise any of our project planning capabilities. We can review your project's progress & plans, all without the need for you to leave home.
Production team members & trade partners on site are well-equipped with updated safety protocols designed to keep homeowners and workers safe. With strict guidelines outlining who can be on site, protective equipment required for all workers, and increased cleaning procedures in place, our sites are being kept safe (you can read more about the measures we are taking here).
We continue to take on new projects in planning & design. Our Designers & Project Development team are actively working from home & happy to jump on a Zoom call to talk options & present virtual design consultations. Please don't hesitate to get in touch if you'd like to discuss any potential projects you have been pondering.
We want nothing more than to do our part in keeping our community safe. We will continue to operate in this "new normal" while maintaining the protocols outlined by our government.
We thank you for your continued support and take care,
-Your KLC Team