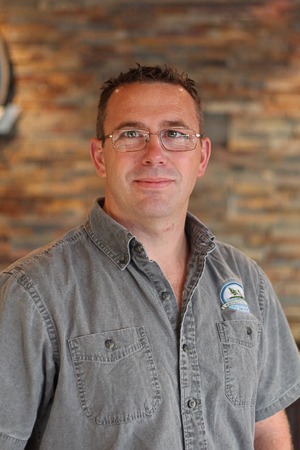 Work in Residential Construction
August 19, 2021
Posted by Lindsay Wilson in Blog
Work in the residential construction industry – what does it take?
Interested in building and creating? Handy around home? Have an eye for interior design?
It might be time for a career change! Moreover, the residential construction industry could be the perfect fit.
Firstly, at KLC we take pride in our work. Secondly, from vision to completion, from design to build, we excel at building exceptional experiences for our clients and our team.
Production Manager at Kawartha Lakes Construction, Ben Reynolds, shares some important insights to help guide you in your journey to join the residential construction industry.
Education vs Experience?
In short, education and experience count but the drive to learn and the passion to create trumps everything. If a candidate wants to grow, we will give them the skills.
For example, become an apprentice or laborer. In addition to gaining valuable skills and knowledge in these positions; it will allow you to progress to other positions in construction.
Similarly, Attend a trade school. A trade school or community college can assist you in learning terminology and concepts to help you along. Do an internship with a local construction company.
An architectural designer or selections/interior designer typically require a specific education in design and architecture. However, KLC has hired people for selections/interior design that were not formally educated in interior design. To sum up, these people committed themselves to learning the residential construction industry and excelled regardless of different past education and job history.
Getting Started: School and/or Job
If you're not going to trade school, how do you gain the necessary education and experience to excel? In short, construction relies on math. Therefore, understanding the Pythagorean theorem will help you excel in the field.
Reading blueprints are a close 2nd to math skills.
Understand communication. You will use email and text.
Taking great photographs is beneficial to everyone on the field teams and in the office.
Find a construction company that you respect. Approach them. Demonstrate a desire and initiative to work in the residential construction industry and with their company in particular.
Start putting together a tool collection to show your motivation. Be prepared.
If school is your route, chat with graduates about their experience. Make sure the program you're looking at combines theory with practical experience.
Networking is essential. Talk to other trades people. Share your interests with friends and family. Reach out to trade schools. Get to know local subtrades and suppliers to open future doors.
Opportunities in the Residential Construction Field
Entrepreneur at heart? There are plenty of opportunities to start your own construction business. You may have the desire to own your own company one day. KLC is proof that it's possible – and rewarding.
Many people choose to work for a company. There are many benefits to this. You can earn a good salary and enjoy a fulfilling career with growth opportunities.
Key Qualities for Finding Work in Residential Construction
Drive and determination.
An analytical outlook.
Ability to follow a process.
Ability to engage with others in a team environment.
Drive, aptitude and technical ability.
Strong values and a team player.
At KLC we offer teaching and opportunities for growth. We work hard to create a strong company culture based on our core values of responsiveness, resourcefulness, creativity, collaboration, knowledge, integrity and fun. Put in the work and reap the rewards!
Visit our 'Join Our Team' page for more information on positions available with KLC.