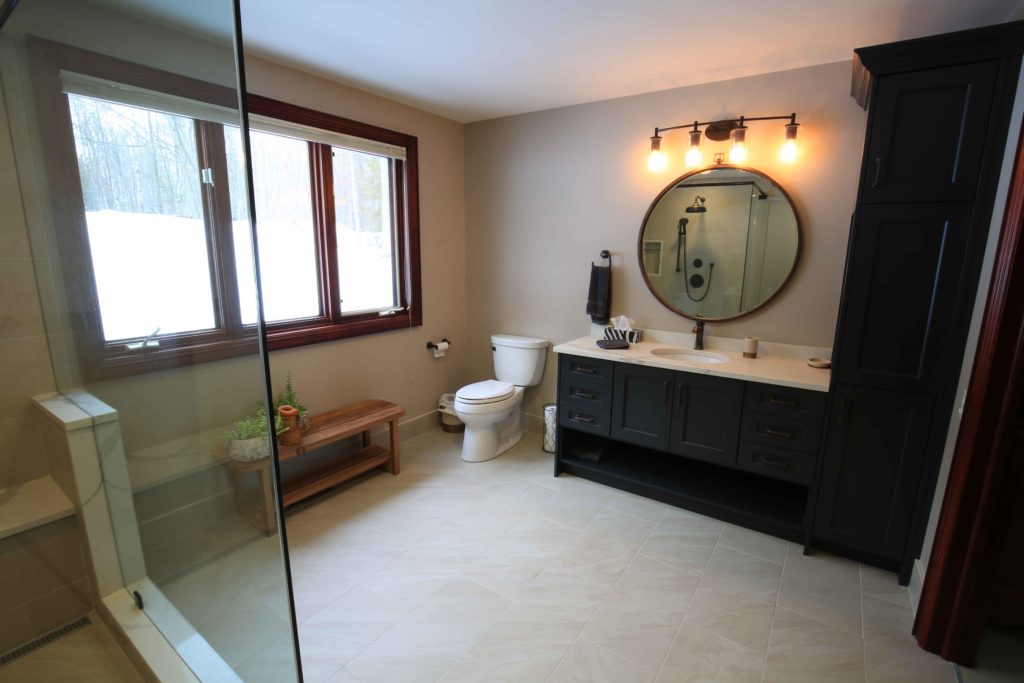 Clear Lake Bathroom Renovations
These Clear lake bathroom renovations came to life after our client noticed our signs and trucks working in the neighbourhood. They approached us wishing to refresh three older bathrooms at their home on Clear Lake.
Our design-build team guided our client through the design phase by reviewing magazine clippings they provided and creating an ideabook on Houzz.
We created floor plan options for each bathroom space and tweaked them as we moved through the design phase, eventually landing at the ideal solution for our client.  Trips were made with the client to select cabinetry, tile and plumbing fixtures, light, and paint. All the while, our project development team gathered estimates from trades to support the proposed work.
We moved into our structural phase to complete drawings for the relevant building permits, and construction drawings.  Our client was living in the home during the construction phase, so clear and consistent communication from our project lead on site was vital!