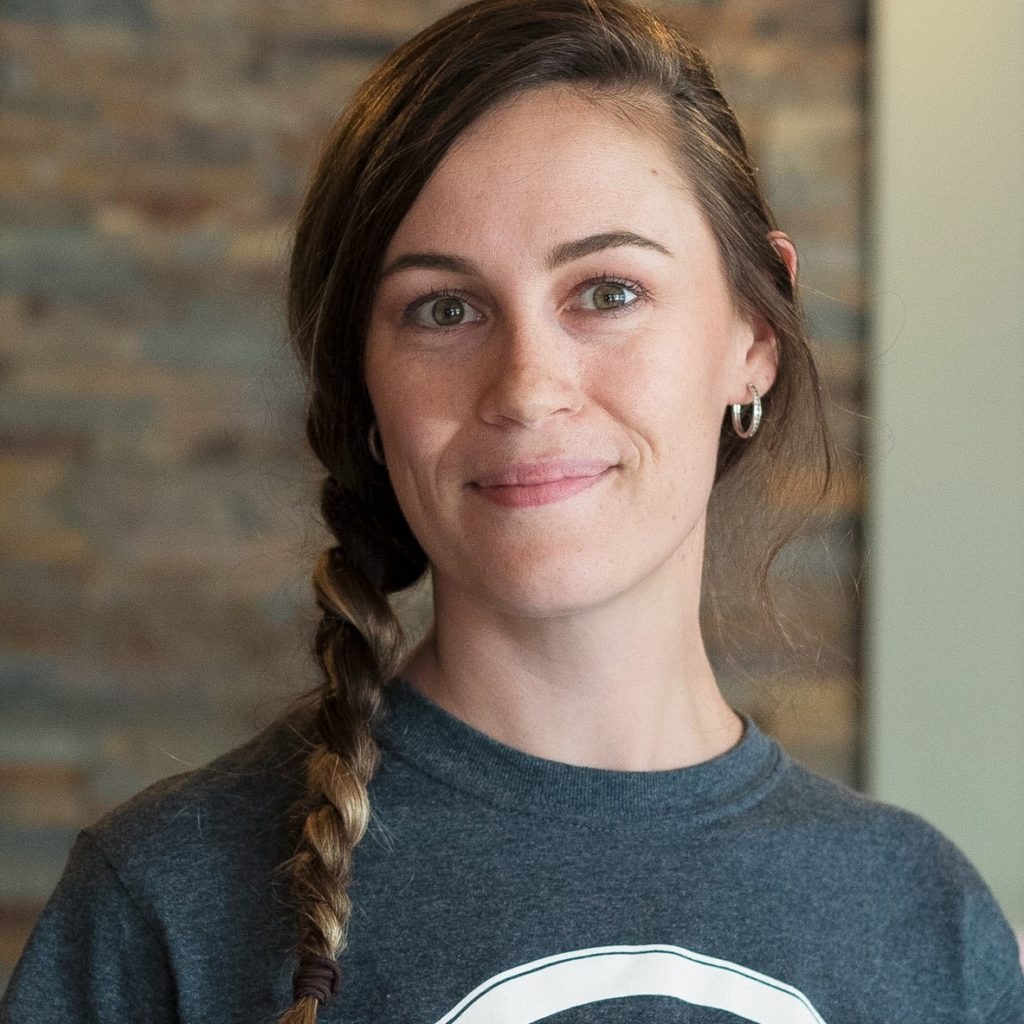 Meet the Team: Jenna Ford, Jr. Designer
November 18, 2019
Posted by Carolyn in Meet the Team
Jenna Ford, Jr. Designer with Kawartha Lakes Construction, recalls "When I was 4 or 5, I was wandering around my family island on Stoney Lake and my grandmother told me about how my great-grandparents had done the same thing with her when she was my age,". Jenna's great-grandparents offered that "if my grandmother was willing to build a cottage when she was older, than they would give her a piece of property to do that." Jenna's grandmother went on to build a cottage on Stoney Lake and raised her family there. "That walk inspired me," Jenna remembers. "I've always had that connection, that feeling that I'm meant to be on Stoney Lake. After that walk, I went back and designed my first cottage and fell in love with the creative process immediately."

Connection to the Lakes
As a Junior Designer at Kawartha Lakes Construction, Jenna now works on projects on Stoney Lake & the all throughout the Kawarthas. Her love and connection to the lakes is evident in her work. It's also translated into the advice she offers prospective clients which is "one of the main benefits of working with Kawartha Lakes Construction is that you're working with a local team. We know the municipalities and we have a deep understanding of the rules and regulations that vary by township. Having this experience and knowledge of the region is ten-fold because we know the seasonal changes. We also have long-standing relationships with municipal workers and vendors. We connect with them regularly within our community, which is a huge benefit for our clients when planning their project."

Architectural Influences
Jenna's architectural influences speak to a love and deep understanding of place. She immediately offers Bjarke Ingels Group (BIG) as a major influence on her work. BIG's style is modernist; a very Lego, cubist kind of architecture, that also pulls from natural elements. Their work promotes sustainable architecture in a creative fashion. One of Jenna's favorite designs is The CopenHill plant. It's a waste-management processing plant in Copenhagen where they bring waste from all over Denmark. Jenna cites this as one of her favorite projects because of how multi-faceted it is: the project uses an existing site along Copenhagen's industrialized waterfront for multi-use/zoning purposes; it reduces landfill waste; has a first-of-its-kind system for dealing with CO2 emissions; and re-introduces green space into the previously industrial site, as well as promoting an active lifestyle.

Jenna explains that this project appeals to her because it's creative solutions like these that inspire her with their innovative techniques. She is inspired to take them and apply them to architectural elements used in the everyday residential construction she designs. Jenna explains these innovations are "extremely important as residential architecture takes up so much land space in North America. Adding up each little bit we do on every house we construct, ends up helping the global system. For example, vented windows / doors and HRV units."

Form follows Function
Jenna explains that her approach to design is like BIG in the sense that she believes form follows function. "I always do functionality," she explains, "and my form will always follow that: functional, functional, functional. People want functional spaces to live in, nobody's living in a gallery." When she's designing a project, she'll ask herself "How does it look on the inside? But it comes to that point after you think thoroughly of 'how do you walk through it? How do you get from Point A to Point B?' If you're having a dinner party and you're bringing dinner plates out, do you have to walk around your kitchen to get to your dining table? No one wants to take more steps than they have to."
Finally, Jenna adds that when she's out on the lakes she loves being able to spot a KLC project. She continues that "one of the things that I love about KLC is that we care deeply about the integrity of the atmosphere of the region we work in. We're really trying to maintain the intimate feel of the Kawarthas."
Jenna Ford is a designer at Kawartha Lakes Construction. If you'd like to chat with Jenna about designing your own home or cottage, contact us to get connected!