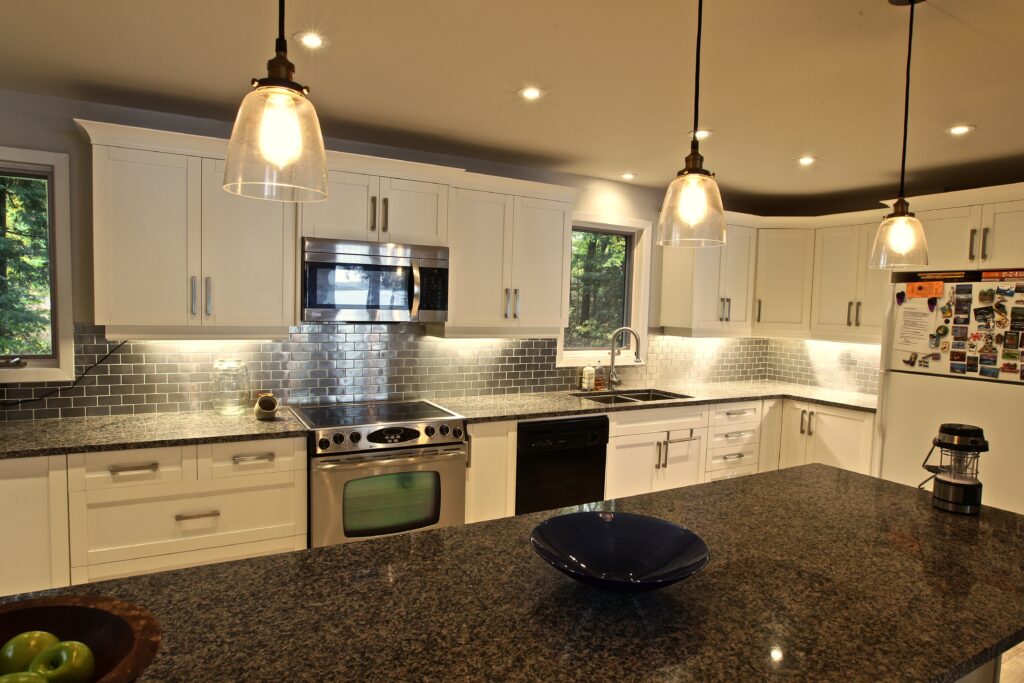 Cooking Up New Kitchen Plans?
January 10, 2023
Posted by Jason in Blog
The holiday season is a time for celebration, family, and friends, but it can also be a time of stress and chaos. After the holiday season comes to a close, it might be a good idea to consider renovating your house as a way to rejuvenate your space and start the new year off on a fresh note. Here are a few reasons why renovating your house after the holidays might be a good idea:
It can improve the functionality of your home. If you found yourself struggling to accommodate all of your holiday guests or if you just realized that your home doesn't function as well as it could, renovating can help you make the most of your space. Adding an extra bedroom, updating the kitchen, or reorganizing your living areas can all make your home more comfortable and efficient.


It can increase the value of your home: Renovating your home can also be a smart financial decision. Even small renovations can increase the value of your home, making it a more attractive option for potential buyers should you decide to sell in the future.


It can refresh your living space. After the hustle and bustle of the holiday season, it can be nice to refresh your living space and create a more calming and relaxing environment. Renovating can give you the opportunity to get rid of clutter, add some personal touches, and create a home that truly reflects your style and needs.


It can be a fun and rewarding project. Finally, renovating your home can be a fun and rewarding project to take on after the holidays. It can give you a sense of accomplishment and allow you to put your own stamp on your living space.
Of course, it's important to carefully consider your budget and any potential disruptions to your daily routine before embarking on a renovation project. But if you're up for a challenge and are looking for a way to make your home work better for you, renovating after the holidays can be a great way to start the new year off on the right foot. Updating your kitchen can be a big and exciting project, but it can also be overwhelming if you're not sure where to start. Here are a few tips when considering your kitchen renovation:
Determine your budget. The first step in any renovation project is to take the time to determine your budget. This will help you set realistic goals for the project and ensure that you don't overspend.


Assess your needs. Next, consider what you want and need from your updated kitchen. Do you want more storage space? Do you need to update the appliances? Are you looking to add a modern touch to the space? Identifying your priorities will help you focus your efforts and make the most of your budget.


Consider the layout. The layout of your kitchen can have a big impact on its functionality and aesthetic. Consider whether you want to keep the current layout or make changes, such as moving the sink or adding an island.


Plan for the future. Finally, consider whether you want to make any changes that will improve the long-term value of your home, such as energy-efficient appliances or sustainable materials.
Have more questions about kitchen renovations, or have another project in mind? We're here to help you put together that perfect plan leading to an even more perfect home for years to come.