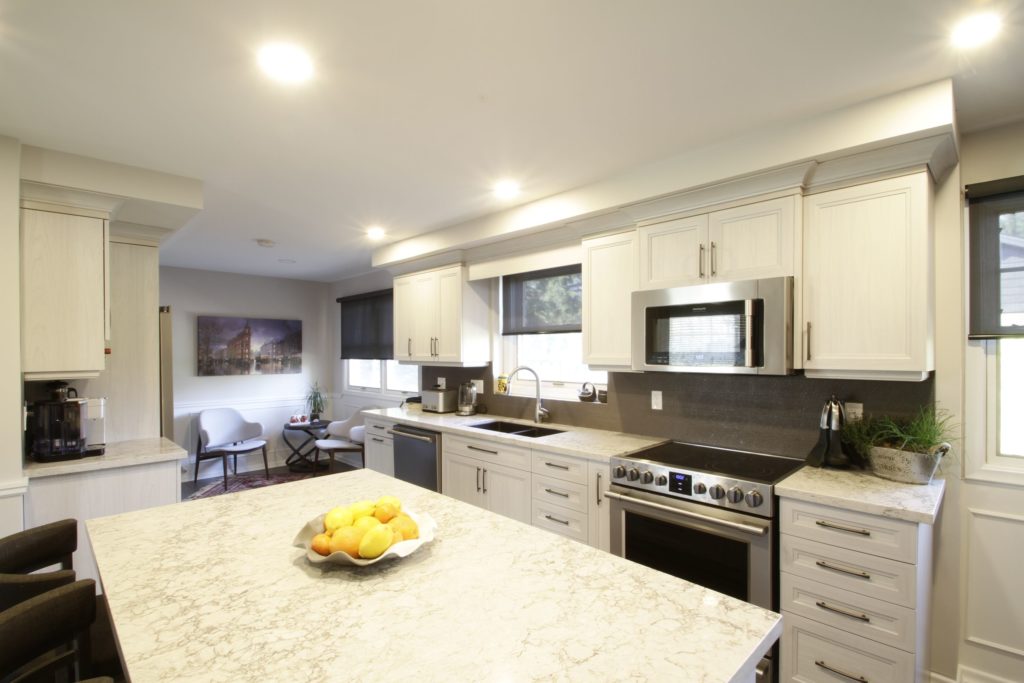 Peterborough Kitchen Renovation
This Peterborough kitchen renovation came to life when our client approached us to update their existing space. Upon entering the home, the central hallway opened into a dark, uninviting kitchen space. The kitchen and dining room were separated by a wall and narrow doorway.
The vision was to update to reflect more current styling and detailing. Improving traffic flow and lines of sight was also important.
The renovation involved an entire gutting of the space. The new design required relocating mechanical, plumbing and electrical. We refinished flooring, walls and installed new appliances, cabinetry and countertops. A new kitchen island became an ideal focal point of the space for working, hobbies and socializing with friends and family.
All in all, we transformed a compartmentalized space into an open concept to allow for a more enjoyable, warm, expansive space.