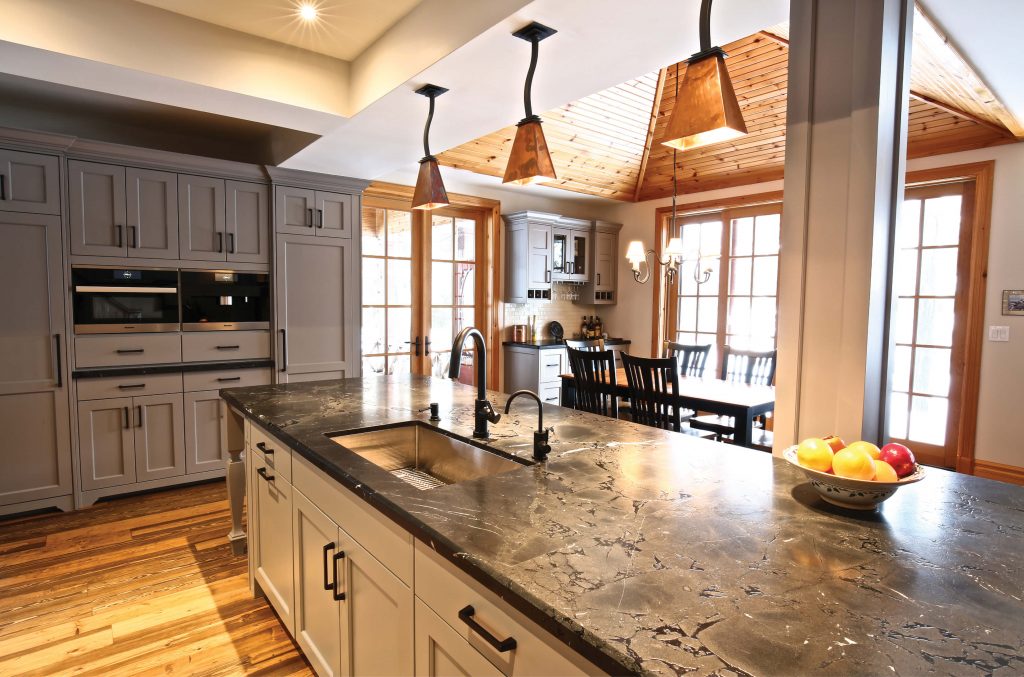 Renovation Mistakes from DIY Expert
May 31, 2016
Posted by Emily Craigen in News
One of my favourite blogs to follow is A Beautiful Mess, run by two sisters Elsie & Emma Larson. They have taken the concept of DIY to the next level and have built themselves quite a little empire focused on home decor projects, recipes, and crafts. Elsie recently posted on lessons she learned from navigating her own home renovation and I found it quite interesting, as the tips she shares echo the advice we at KLC give to homeowners on a regular basis. We frequently ask clients who are keen on going the DIY route to seriously consider if they have the time and energy to manage a new reno on their own. It may seem like no big deal and a simple way to save money when first embarking on a project, but we constantly hear from DIY'rs who have gotten into a reno and have bitten off more than they can chew, spending way more time and money on the project than they had anticipated. What should have been a positive and enjoyable process turns into energy draining, stressful experience. It doesn't have to be this way! Read on to learn from Elsie's mistakes (and check out her original post here).
Mistake #1: Taking on too much at once: In Elsie's situation, she attempted to redo an entire home before moving in, thinking she'd beat the stress of having to live in a construction zone. After completing the first step of demoing the kitchen and all the bathrooms, she and her husband came to the realization that they were already over budget! Completing the remainder of the rooms (already over budget) became a draining, unenjoyable experience for her and her husband, with no chance for wiggle room or upgrades along the way. At KLC, we have a very detailed planning process that helps our clients understand the function, form and budget required to support a specific project and work through the process to arrive at a functional solution that meets their needs, which would ensure something like Elsie's situation would never happen.
Mistake #2: Taking quotes as a final price: Elsie confesses to being very naive in this area. She misinterpreted initial quotes, didn't get things in writing and, as with many renos, problems came to light midway through the project that tacked on additional costs. At KLC, we complete a feasibility study for all of our projects that help unearth any potential problems that may rear their ugly heads (this is not to say that problems don't happen, but we proactively work to identify them early on!). In addition, we are fortunate to have a strong network of local subcontractors and vendors with whom we have well established professional relationships. These connections allow us to present our clients a very clear picture of all options and cost considerations by the time our planning process is complete.
Mistake #3: Working long distance: To save money, Elsie and her husband hired all trades themselves. During the three month renovation, they were living out of town and had friends drop by the house weekly to check on the progress. They quickly learned managing subcontractors is not always a simple task! As Elsie says "Forgoing a general contractor is a good way to save money, BUT it's also a lot of work. If you want to do this, you need to be available, basically full-time, to supervise the contractors, making sure they show up (!!), do their work, and answer questions all day, every day." At KLC, we pride ourselves on the various means we take to keep our clients informed. Clear, consistent communication is an essential! Our Design and Production departments provide weekly updates to our clients while also scheduling regular site meetings with project's key contacts to provide constant and effective communication. Our team is always available for open communication to ensure every project runs smoothly.
So there you have it! One couple's lessons in home renovations. This is not to say that DIY is never the route to go and that you are destined for failure should you opt to run a renovation on your own. But it's a valuable exercise to look at your own living situation and ask yourself, how busy am I? Do I truly have the time or even desire to to do this? As Elsie mentions in her blog post "It's a VERY frustrating job to manage a renovation. It takes management skills… hiring, firing, disciplining and managing a timeline with a LOT of working parts and a lot of places where expensive delays or mistakes could happen." At KLC, any questions, options and selections are front loaded so that our clients can make their choices in a stress-free timeline, prior to dates upon which important elements of the project hinge. This is the foundation of KLC's Design/Build process. Our contracts are fixed cost, specifically identifying all work and materials to be supplied. We also plot out a complete and detailed schedule so that all involved can plan for the project.
Pondering a new renovation yourself? We always love to chat! Give us a call, email or drop by our office in Lakefield.