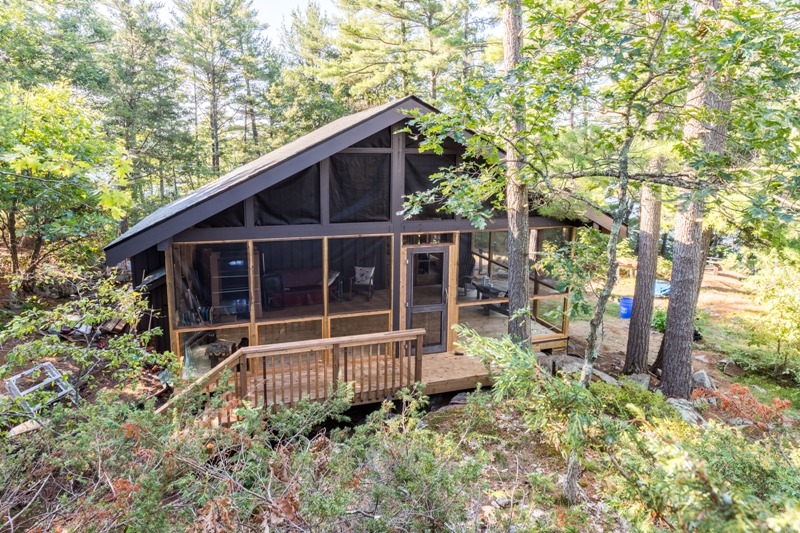 Screened In Porch Renovation
This seamless and spacious screened in porch renovation on Stoney Lake converted a small, dark and underutilized space into bright and open room. This new space allows the family to spend as much of their precious summer hours at the cottage as possible in an outdoor setting.
Our design-build created a solution that involved reusing part of the existing floor frame and foundation. We added a 14 x 12 floor and foundation as well as replacing the hot water heater and rebuilding the side enclosure. The new space features glass in gables and tempered glass under the the screening. A  key highlight of the screened in porch renovation was the installation of a Weather Wall system, which, in addition to looking awesome, allows for quick and efficient opening and closing.
Overall, the new addition keeps very much with the architecture of the existing cottage and is a bright, open space to spend a lazy summer afternoon reading or entertaining guests. Like this project? Check out this other screened in porch on Stoney Lake that we brought to life!