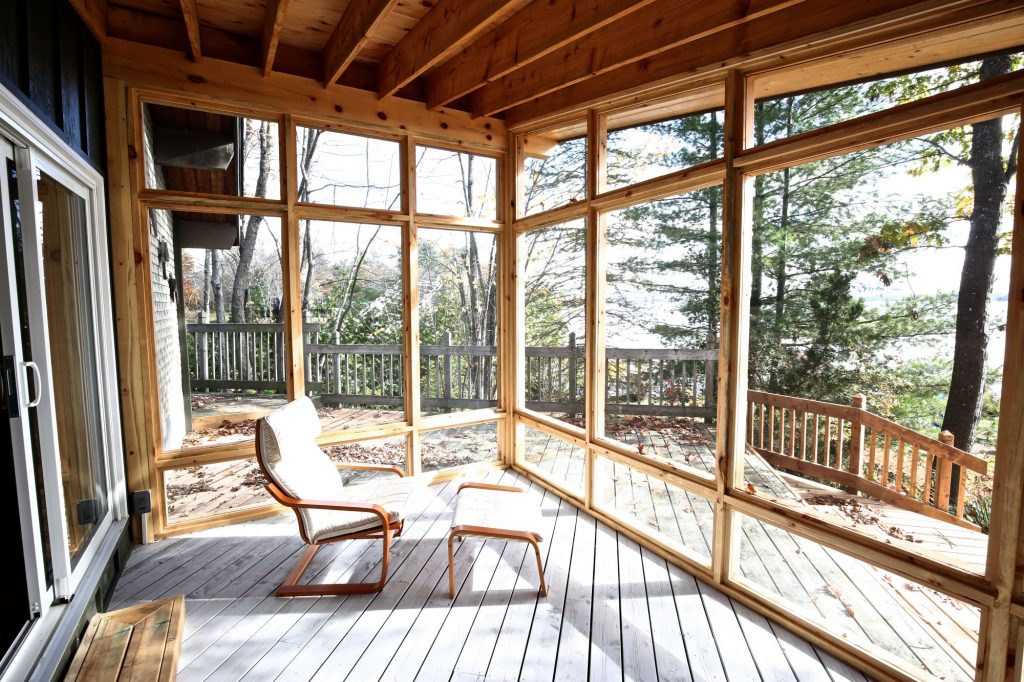 Custom Cottage Addition on Lower Buckhorn Lake
For this custom cottage addition, our client came to us wanting to create a space that would include a screened porch, bedroom and bathroom. The shape, layout and rooflines presented challenges for creating an addition that would blend in with the existing cottage. We also knew the size of the screened porch would be constricted due to the proximity to the lake.
To arrive at our solution, we determined the maximum size of a screen porch that could be built and obtained a minor variance. To stick to budget, we built the porch on top of the existing deck. This meant we just needed to add a build up on the lower deck to accommodate the screened porch.
Existing rooflines were extended to allow the addition to more seamlessly blend with the original cottage. Our team guided our client in selecting furniture and colours to complete the interior.
The bedroom addition began as just a bedroom which was designed to continue the existing roof lines. The plan was to place the addition on top of the existing beam system supporting the roof of the cottage to minimize structural work. This would have created a rather small space and our client decided that it would look better and be more functional if it was larger and included a bathroom. This choice allowed us to add a walk in closet which enhanced the functionality of the addition.
Our team matched existing siding details and stitched the new additions seamlessly into the existing cottage. The final design showcases a fresh, modern feel while still blending with the existing cottage's aesthetic.