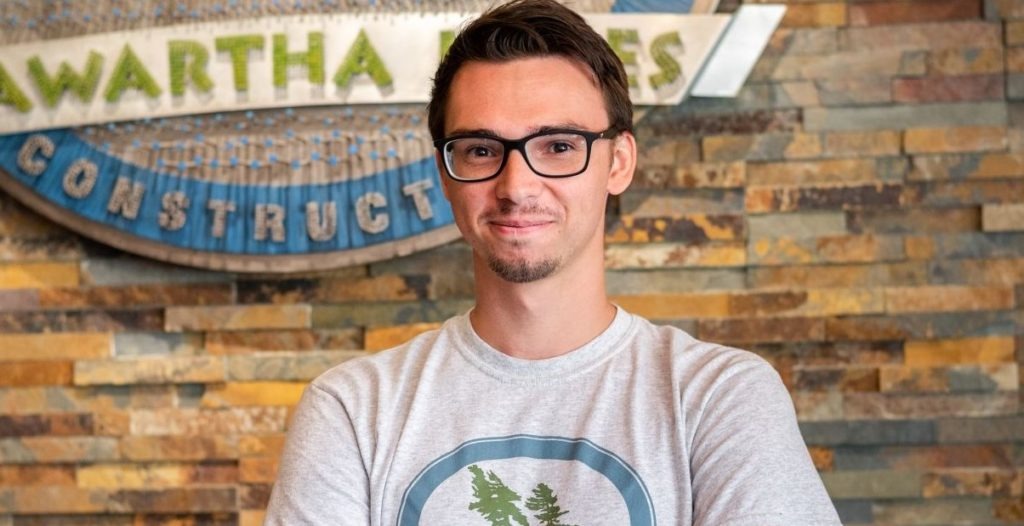 Meet the Team: Mike Forth, Estimator
March 30, 2020
Posted by Carolyn in Meet the Team
How does a team build trust?
They work diligently to set expectations from the beginning.
"The first thing really is trust" Mike Forth, estimator and member of KLC's team offers. "Communication is something that the team and I believe is very important, because whether it's $500 or $500,000," he underscores " it's someone's money and someone earned that, so we make sure to give ourselves some credibility while speaking with the client so they know that the budget we're showing them is well thought out and not just a random shot in the dark." He and the team are careful to go over the process with clients, taking time to have a detailed look at the budget, showing them KLC's well-founded method of delivering a project.
"We're building people's homes, not just some building."
When approaching a project from a pre-estimation stand-point, Mike likes to look beyond a strictly numbers point-of-view. Rather than thinking of every project as cookie-cutter, which can't be the case, he wants to know the clients and their needs and how they're going to live in their space. "I want to build a personal relationship with them rather than just a project relationship. Anyone can come to a builder and ask: 'Can you build this?' and then have a structure built. We're really building peoples' homes, not just some building."
Tailored Approach to Budgeting
The projects Mike estimates are as diverse as KLC's clients. "One client wants to have an observation deck on the second storey, another client said they might want a brewery in the basement. There are often requests for atypical spaces that you can't always just say 'this previous budget we've done will probably work for you.' You have to tailor it." Budgets are prepared using historical numbers from past projects, and these numbers are broken down into divisions of construction (eg: windows and doors; flooring and tile; insulation). From these past projects Mike is able to mix and match divisions from each different project. "Basically, we might take inspiration from division 2 of one project, part of division 5 from another. No budget can ever really be the same as a previous one. It's a much more tailored approach to budgeting."
He will typically start a project by asking questions. "I've gone to designers and asked: 'Do you think three bedrooms and two bathrooms can fit in this space – how would you lay this out roughly?' And I've gone to Project Developers and asked: 'How would this even be constructed? Do you think this foundation is suitable?'". This is another huge benefit when working with KLC, our team's broad depth of knowledge and ability to effectively share information to better serve clients.
Collaboration is Key
Mike is quick to follow up that collaboration is a key component of his job as an estimator. He adds "whether it's someone coming to me, or me going to someone else, it's awesome to have that team environment. There's so much knowledge readily accessible, and so many people ready to collaborate on anything. It doesn't matter how busy they are, they'll always give you some time, which is fantastic."
Mike Forth is an estimator at Kawartha Lakes Construction. If you'd like to chat about your own project, please contact us. We'd love to chat.