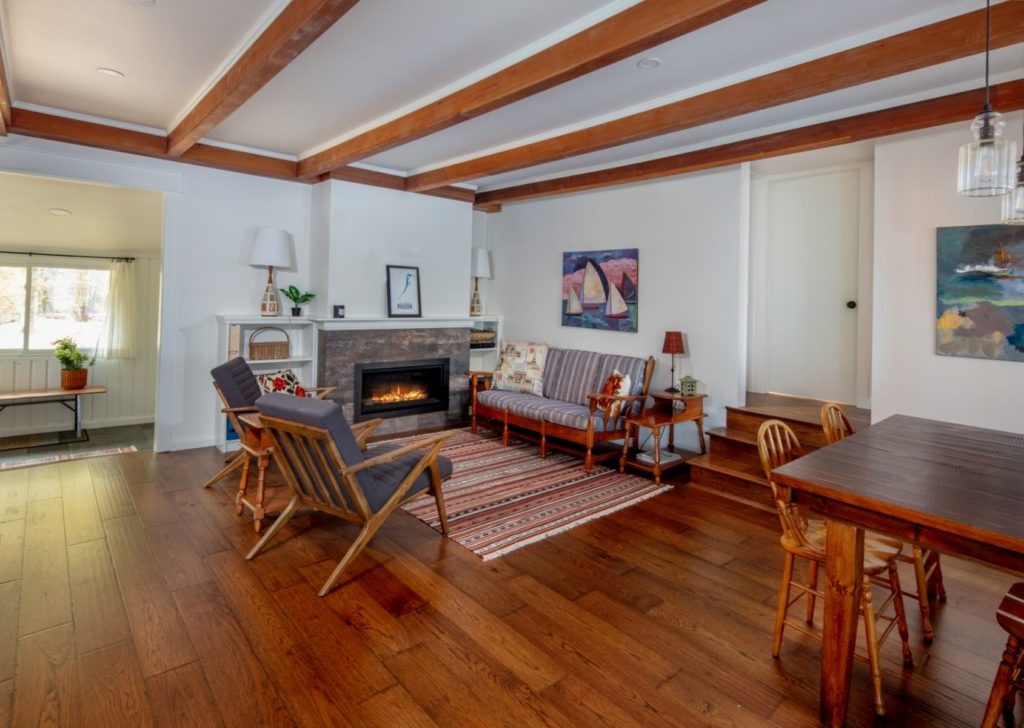 Pigeon Lake Cottage Renovation
This clean and sweeping interior renovation was delivered by our team at an older cottage on Pigeon Lake.
The Pigeon Lake cottage renovation kicked off when our clients came to us with plans for an interior renovation. They already had plans created from working with another designer. Unfortunately, these plans did not match their budget. It was a classic case of a designer coming up with a plan that wasn't in sync with the reality. There was no way our client could afford to build the plans that had been dreamed up.
This is an unfortunate situation we often see. Homeowners will contact an architect or draftsperson to come up with plans. Once they have the plans in hand, they will bid them out to separate contractors for tender. Reality rarely aligns with the vision when going down this path. When planning a renovation, it's important to have a finger on the pulse of the budget the entire time. This is the beauty of design/build. From early conceptual design onward, the plans are being developed alongside the budget.
Instead of proposing sweeping structural / substantial changes, our team suggested minor building changes. We moved doors, added windows and essentially kept everything mostly "as-is". Tweaking an older layout can have a dramatic impact on re-configuring a space. Follow that up with installing fresh new finishes, and you have an newly elevated space.
Project Partners
Susan and I were looking to update out modest cottage on Pigeon Lake while preserving its charm. We came to KLC with some sketches and ideas. They listened to our desires and helped to refine our vision from concept to execution. Though our project was relatively modest we worked with a highly motivated and enthusiastic team from beginning to end. The result has surpassed our expectations and the experience of working with this team has left us with great memories.
Thank you KLC Team!
- Peter & Susan