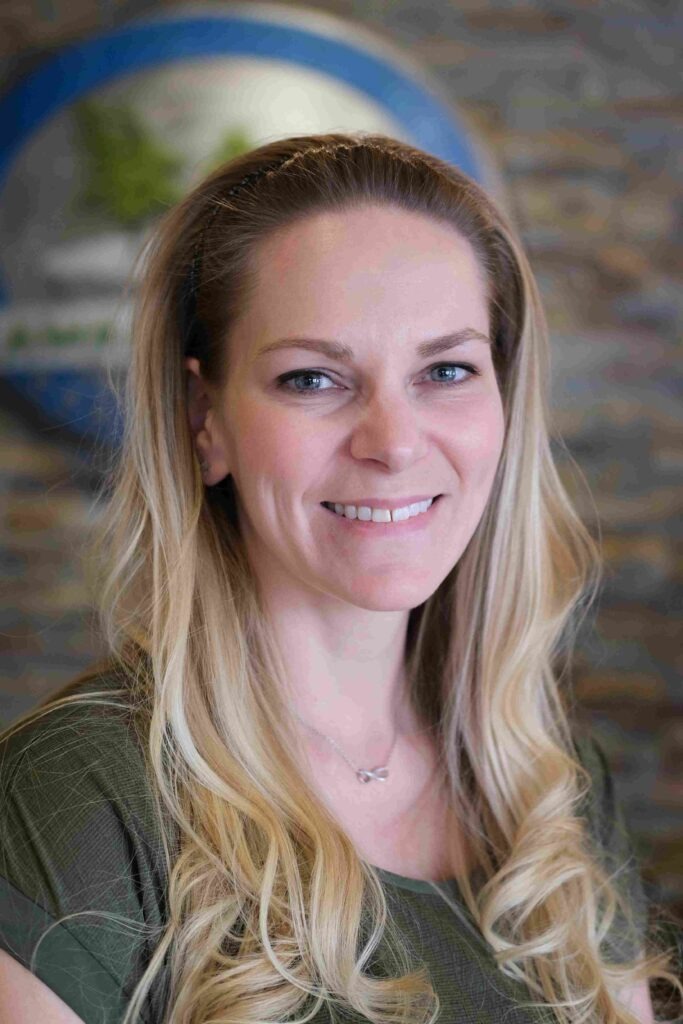 Meet the Team: Bobbie-Jo Sunstrum, Senior Designer
November 3, 2020
Posted by Carolyn in Meet the Team
Your home should reflect you and your family, who you are, and the way you live. Moreover, experienced custom home design with the right designer can help you achieve that.
"It's funny," Bobbie-Jo explains "going through school I was obsessed with becoming a doctor. Everything I focused on was science-based, but looking back now, architecture and planning was always an interest running in my background."
In other words, whether a doctor or designer, or bodies or buildings, both study units of measure, structure, and how things function together.
Homes are like Bodies
"I'm intrigued by the structural elements of buildings," she clarifies. "I love figuring out how to put all the pieces together to build a house and the more complicated, the more I seem to feed on it."
Homes, like bodies, need doctoring to their various ailments. Moreover, an experienced designer can provide that treatment. "I really enjoy designing homes," Bobbie-Jo continues. "I like the personal nature of getting to know my clients, recreating their spaces to better suit their needs, and fixing the problems they didn't know they had."
The Prescription: Custom Home Design
Firstly, in terms of her approach to treating a home, she starts with a wish-list and a face-to-face meeting with the client where she stresses the importance of images. "I tell clients it doesn't have to be a fully thought out scrapbook or Pinterest page" she emphasizes. "I'm looking to see what appeals to them so I can understand what they like, and what they don't like, and those images and wants are what ultimately drives the design."
Secondly, like a prescription for a patient, each client always requires a different approach to their design.
"There are some clients that are very dreamy 'I just want this to be awesome and amazing'. They're looking for the wow-factor. Others are more practical in that they want to fix their issues and make their spaces more functional. This is where I have to adapt to their personalities and understand their expectations," she continues.
Making the Right Choices for your Home
In the same vein, Bobbie-Jo's approach is to advise her clients to make more neutral choices to stand the test of time. In short, the strategy behind this is to allow the clients to remain happy with their project over the years. "Trends come and go. You don't want to have to change out expensive fixtures, or redesign a room every couple of years. Similarly, pick neutrals for your permanent fixtures that will go from trend-to-trend seamlessly and add pizazz with accents you can easily change."  
Just Go for It!
In conclusion, in terms of advice, she fully endorses jumping into that project that has been on your mind for some time. She advises to "'Just go for it!'  Your home should reflect you and your family, who you are, and the way that you live. It is your legacy that will stand for years to come. I think of all the homes I have designed, and I hope they'll be standing long after I'm gone. For those who truly want to create the home of their dreams, the pay-off is huge – Just go for it!"
Bobbie-Jo is a Senior Designer with Kawartha Lakes Construction. If you'd like to talk about your own project, please contact us. We'd love to chat.