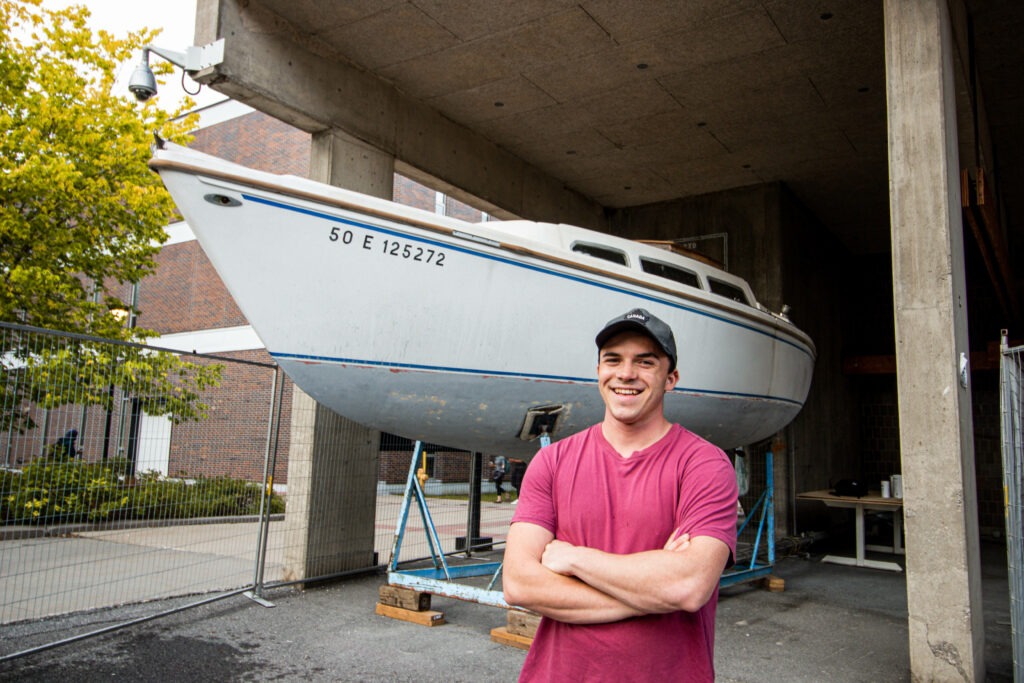 Winner of the 2021 Garry Douglas Memorial Scholarship Award
January 4, 2022
Posted by Carolyn in Blog
This year's winner of the Garry Douglas Memorial Scholarship is Matthew Gillard. Matthew is an Architecture student in his final year of his Master's at Carleton University in Ottawa, ON.
The Winning Essay
His winning essay proposes an answer to the challenge of creating an innovative net zero design for a new home. Matthew proposes recycling disused and abandoned sailboats. Sailboats are an optimal application for renewable energy resources and push the limits of sustainable off-grid living.
Sailing
Sailing has a unique culture of repair that architects and engineers can learn from as stewards of the built environment. Boats also provide unique design challenges. The difference between a sailboat and a tiny home or a van is that a sailboat will get to its destination when the wind decides. While these design conditions are unique to sailing, they force designers to make good design decisions. This can help architects to design more efficient, adaptable, and resilient spaces.  
Sustainable Design
Matthew's proposal demonstrates innovation and sustainable design, two hallmarks of Garry Douglas' work as a designer.
His interest in sustainable design also stems from a concern over the climate crisis. He believes that real change needs to be made on an ideological and societal level to prevent further and irreparable damage to the planet. Buildings make up nearly 40% of global CO­­2 emissions and architects design those buildings. He believes that sustainability is no longer something that we can choose to have interest in – it must be inherent in design.
His love of architecture stems from how design impacts people, materials and environments. He believes architects have a unique responsibility as stewards of these elements.
He hopes to begin his career in the coming months and wants to continue in the field of architecture with a focus on material life cycles.
KLC is pleased to able to support Matthew as he moves forward in his career in architecture.