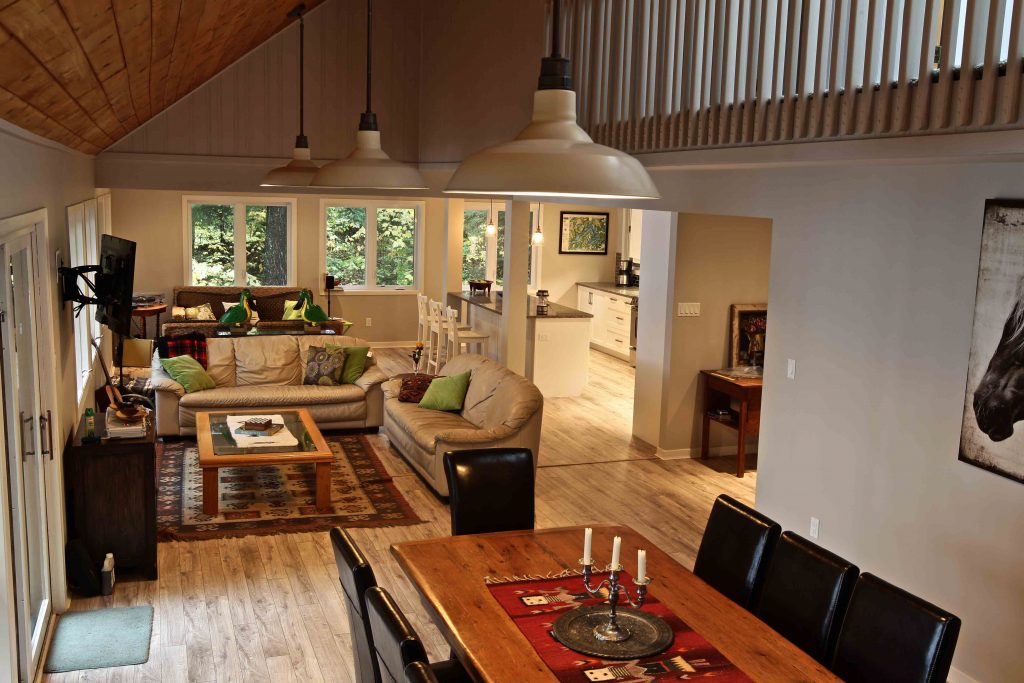 Functional Home Renovation
This functional home renovation won KLC the PKHBA Housing Design award for "Best Renovation" and goes to show that you don't have to break the bank in order to completely change your space!
This older cottage needed an update. It came from an era where everything was wood which made it quite dark. The small kitchen was almost completely cut off from the living space. The clients desired an open concept, great room feel and to brighten up the space and improve the connectivity of the space.
They already had an existing 3 season sunroom, so the KLC team capitalized on that space by taking down the wall and opening it up to the living area. We also took down the walls that separated the kitchen to create one large open area that is perfect for large gatherings.
A coat of white paint, new floors throughout, new white kitchen with large island, gleaming countertops and custom backsplash make this new open eating area extremely welcoming and functional. New windows also make it more energy efficient.