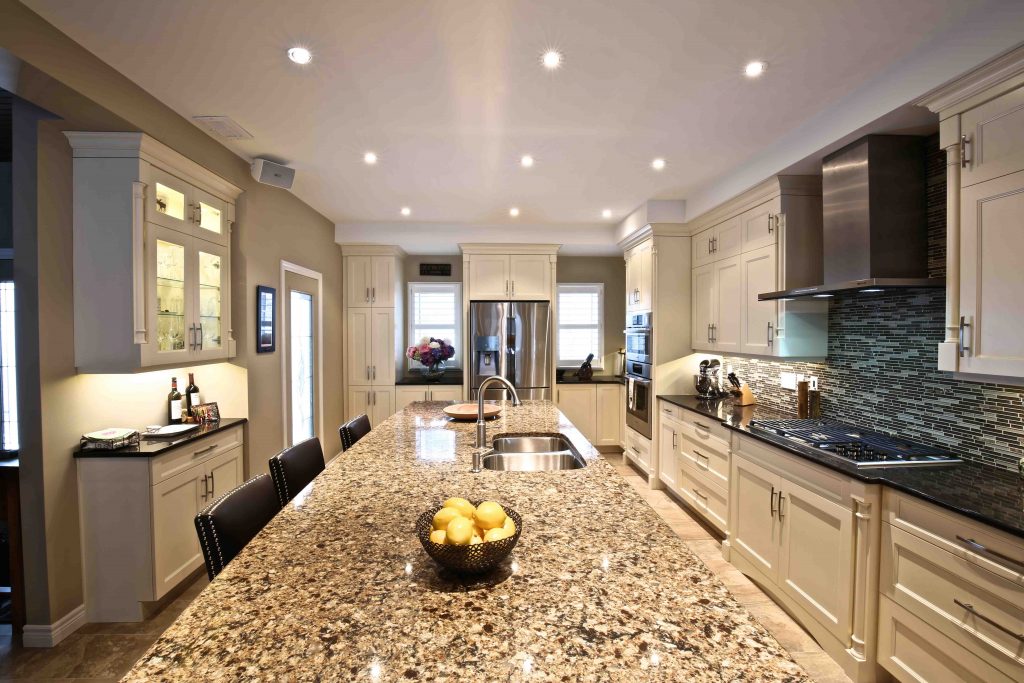 Buckhorn Kitchen Renovation
This Buckhorn kitchen renovation was part of a larger home renovation and was equally as important as the other components. Our client was an energetic professional that routinely entertained. The challenge was a small 10 x 10, U-shaped kitchen designed for one cook.
A further complication was the small, adjacent 12 x 10 mudroom which provided for the walk-in pantry, wine fridge and dry-goods. The small mudroom also included the laundry facilities. An additional concern was the fact that there was no formal eating/breakfast area. The open island of the "u" provided the space for the sink. The other problem with the island was that there was no overhead storage.
The solution was clear for our design/build team: find an alternate space for the laundry facilities and combine the original footprint of the mudroom and kitchen into one large, useable and efficient space complete with an island that would provide for dining and seating. The kitchen would now become a flowing 13 x 19 space with ample room for everything including the cook, the real star of the show!