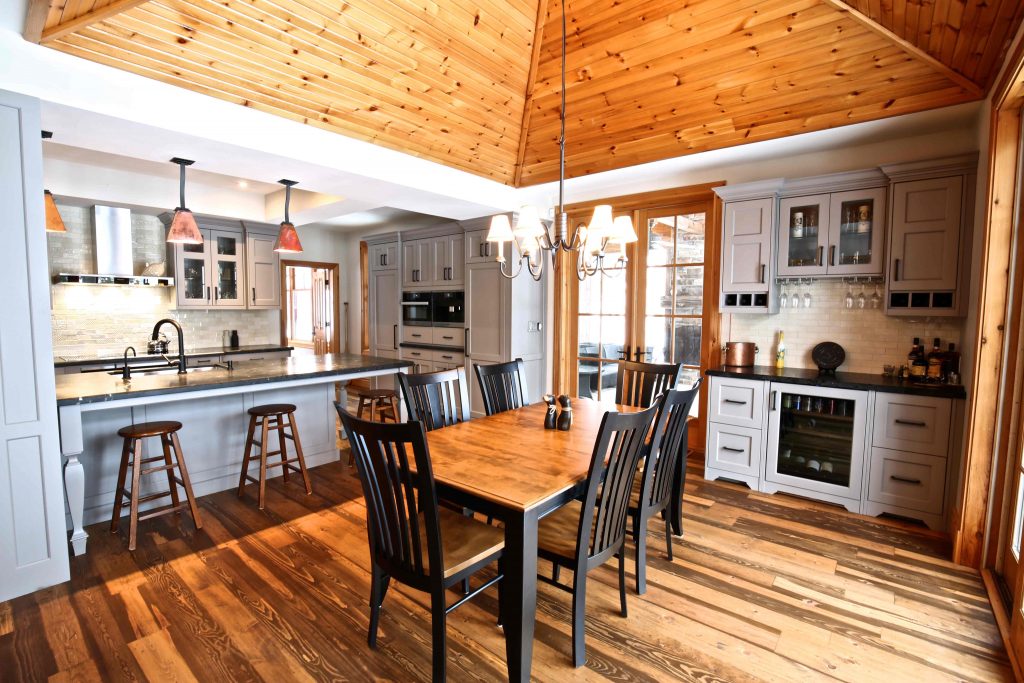 What the Heck is "Bespoke" and How Does it Apply to Your Home Renovation?
March 26, 2019
Posted by Lindsay Wilson in News
"Bespoke" is having a moment right now. It's a design buzzword but, honestly, what the heck is "bespoke"? And how does it fit into home design and renovations?
Essentially, "bespoke" means tailored to one's needs, much in the same way one has a suit tailored to one's taste; but the term can also be applied to a wide array of products and services in building and renovating.
A bespoke approach is for anyone who is looking for a different, hand-made feel to the design of their space. Bespoke design is measured and crafted according the home's unique dimensions, and the homeowner's particular tastes and requirements. It can mean a clever use of storage to maximize space; or an unusual hand-crafted piece. It can also mean a room that's completely original, whether that's from choosing a guiding theme; customizing the lay-out; or adding quirky details.
There are a couple of levels of bespoke design. There are instances where homeowners can choose from of range of pre-fabricated materials and finishes being offered by a builder, but put together in a different way that favors the home owner's aesthetic and function for the room. The kitchen project and photo below is a fantastic example of how a homeowner can customize the design from a range of materials and finishes for a kitchen unique to them.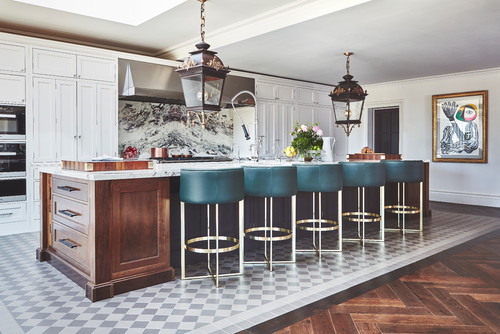 Photo by Naked Kitchens – Browse kitchen photos
A truly bespoke room would be one where all of the aspects of the room have been built to the specifications of the homeowner. All aspects of a bespoke room represent the unique tastes of the client and the function of the space. No two truly bespoke rooms resemble each other, and there would be no pre-fabricated pieces, materials, or finishes. A custom home-builder is the perfect go-to for this type of design and build.
See examples of bespoke spaces here
Here are some top tips from HGTV's "Custom Built's" Paul Lafrance for designing with a bespoke style in mind:
Theme: Themes can help you focus. They can also truly reflect a home-owner's tastes, passions, and past-times.
Layout: Customize the layout to meet your exact needs and lifestyle. Want a kitchen that doubles as a living room? Go for it!
Quirky Details: Do pink poodles bring you joy? How about the Eiffel tower? Or vintage salt and pepper shakers? Be kitschy. Be brave. Be confident in your self-expression.
Incorporate Built-Ins: Customize cupboards, build a hide-away bed. Customized built-ins are very bespoke.
Form and Function: Give yourself the gift of both.
Compromise: Be fair. Everyone should get to choose a beloved detail.
Customize Pieces: Everyone will be asking where you got that special piece.
Make it Sentimental: Display something that means a lot to you. It'll start wonderful conversations.
Be inspired! Pinterest, pinterest, pinterest! No limits – have fun!!
Make it Unique to You! Try to refine your sense of style so the room comes together.
Bespoke is a blank slate, but a refined vision helps to keep things cohesive.
Get inspired! As always, if you are ready to tackle that long-pondered renovation, the team at KLC would love to help you out! Contact us to learn more about our unique Design/Build approach to custom builds and renovations.