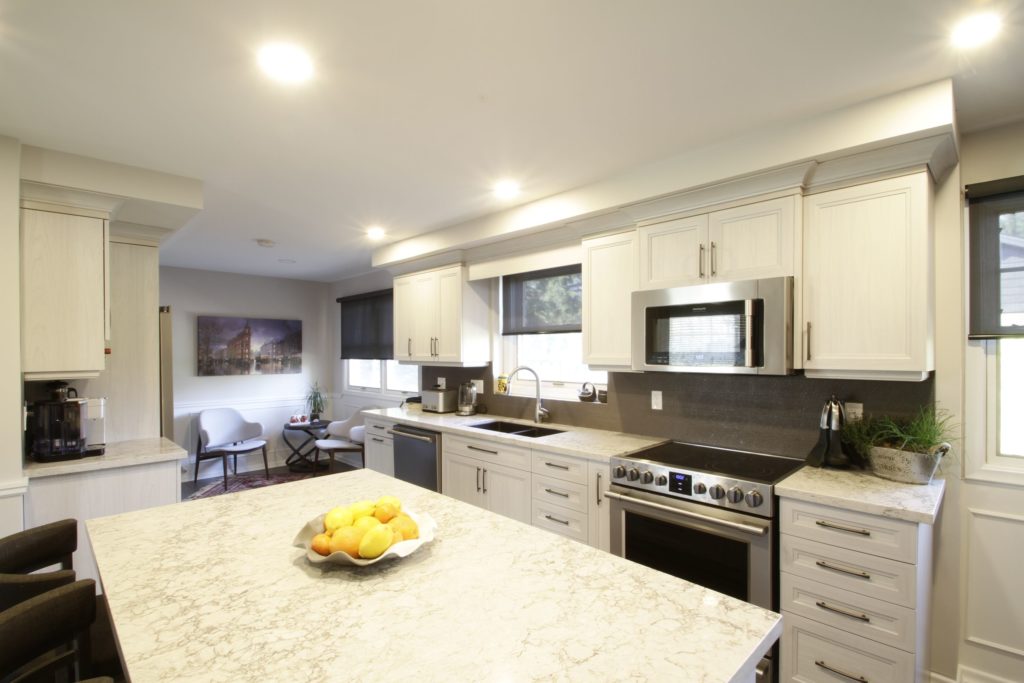 3 Things You Need to be Honest with Your Builder About
January 23, 2019
Posted by Emily Craigen in Blog
Renovations and builds can be overwhelming. We get it. For the majority of our clients, their home improvement project will be among one of the largest investments they make in their lives.
Given the level of investment, from both a financial and a time & energy perspective, it's tempting to trust advice found online in regards to viewing builders as an adversary and as untrustworthy. We'd like to share a bit of our take on this notion and to recommend that any homeowner considering a project be willing to be honest with their building professionals (and themselves) when it comes to how much they are able to invest in a project, who the decision makers are and when they realistically want this project to occur.
1) The B-Word – Sharing Your Budget is a Good Thing!
Despite it being 2019, budget talk in our industry is still something that has the potential to make prospective clients uncomfortable. A typical response when asked about budget is "I don't want to share" or "I don't know, that's why I called you". The fear that by sharing the amount you are comfortable investing in the project, your contractor/builder will then proceed to gobble up every last nickel and dime is simply not accurate in this day and age.
At KLC, we do not charge for our estimating services and initial budgets, despite the fact that preparing detailed, accurate quotes for a variety of scenarios can take our team members several days (and sometimes weeks!) of work. Knowing up front that the homeowner has a specific budget to adhere to allows our team to present options that are within their comfort zone. It also presents an opportunity to educate clients on any unrealistic expectations. Many homeowners approach us with a laundry list of large-scale, structural and interior renovations and are surprised when their budget of 50K will only get them through a portion of the entire wish list (this common theme of sticker shock can also be attributed to HGTV/Fixer Upper, but that's another post!).
Since modern homeowners are savvy online researchers, many people have it stuck in their mind what they believe a renovation or custom build should cost. But these online research sessions rarely align with the design and selections a client is envisioning for their own unique project or that they choose as the project planning unfolds, which sets the stage for accumulating frustration. Overall, the best results are going to be obtained if both parties, the homeowner and the builder, have established a mutual trust and respect through clear and honest communication from the get-go.
2) Who are the Decision Makers?

In addition to budget, to ensure your project delivers on desired form and function, the key players need to be involved from the beginning. When plotting out a new project, we recommend creating a list of must-haves and want-to-haves to help address what's most important. Our Design Questionnaire is a great tool for anchoring your thoughts and vision for a project and is a free download you can access here.
During the initial stages, everyone's list is likely to be different. If it's you and your spouse who will be living in the space, make your own separate lists and then come together and determine what is really important to both of you before starting a conversation with a designer or contractor. If kids or other family members are going to be living in the space, get them involved!
3) Timing is Everything
A final important item to be open with your design-build professional about is your anticipated timeline for the project. Sharing any constraints to when the construction can happen, and your ideal completion date helps our team set realistic expectations from the start. Many clients are surprised to learn that the planning portion for a renovation project can range anywhere from 3- 6 months. There are a few factors at play here that can speed up or hinder your project's planning progress: our own internal workload and pipeline needs to be balanced to accommodate projects already in progress as well as ensure the appropriate team members and sub-trades are not overbooked on multiple projects. Feedback and decisions throughout the design phase and rounds of concepts can lengthen the planning phase, and factoring in time to allow for any relevant permits or long-lead time items needs to be accounted for as well.
Conclusion
As always, we recommend that homeowner's considering a project do their research and once they have committed to meeting with a builder, prepare to be open and honest about not only their vision for their dream project, but also willing to share when it comes to discussing budget, decision makers and timelines. Establishing a mutual relationship based on honesty and trust is a win-win when it comes to homeowner and home builder relationships.
If you'd like to book a time with the KLC team to discuss our approach to planning a project and the design-build process, please give us a call or send us a message, we'd love to talk!