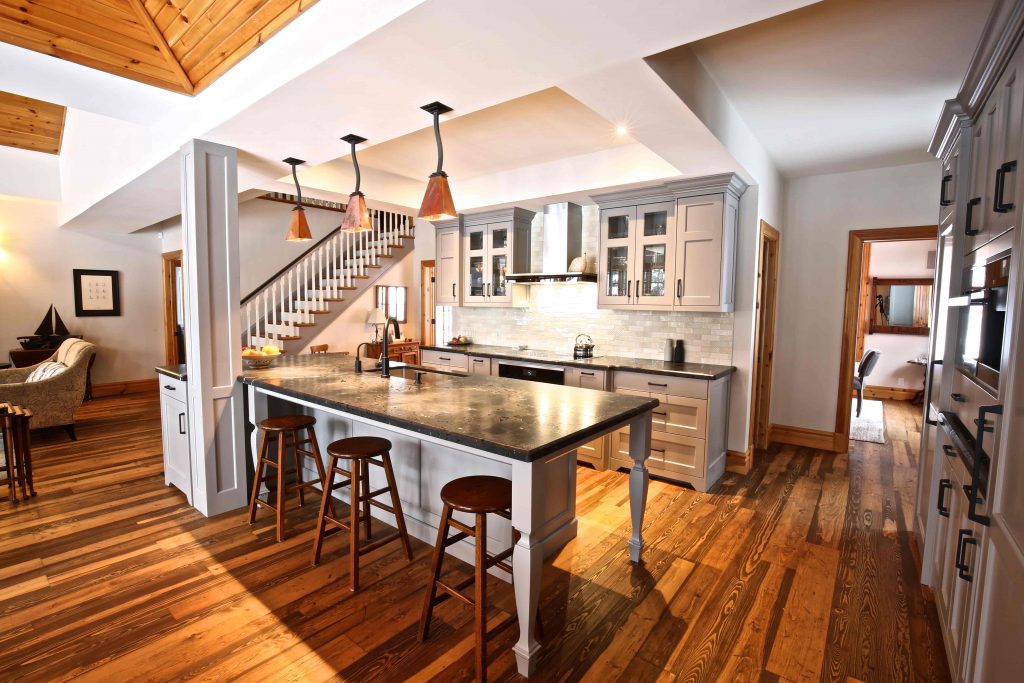 Buckhorn Cottage Renovation
This Buckhorn cottage renovation took place at a long-time client's cottage. Which also just so happened to be a cottage KLC had built 12 years earlier! At the time of the initial build, our clients knew they'd be staging out the project. They wanted a simple, inexpensive seasonal cottage that would eventually transition into their main residence when they retired.
Throughout the design and planning process, our client took great pride in ensuring every selection reflected their personal aesthetic.  They were truly invested in designing a space that best suited them.
The Buckhorn cottage renovation included a custom kitchen renovation with a walk-in pantry.  The new kitchen featured modern, functional cabinetry with all new appliances. The ensuite bathroom got an overhaul (guest starring a walk-in closet transformation). On top of that, the entire space received new paint, flooring and a staircase renovation.
We have now worked with this team for over twelve years to make our dream home on a lake a reality. The first stage was to build a shell that could be used as a vacation cottage that utilized a temporary kitchen, master bath and staircase along with stained sub-floor as flooring. Once we were getting ready to retire we wanted to finish the cottage to become our primary residence. We have just completed the renovation to finish the temporary areas and we are delighted with the results. Having a dedicated project manager who sweated the details along with us in stilled confidence in the process and has produced a finished product that we are delighted with.
The staff at KLC are all very professional and fun to work with. Having integrated design and decorating expertise as part of the process was also really helpful. We're very pleased to have been able to start and finish the project with this team!
- Bill & Claire K.