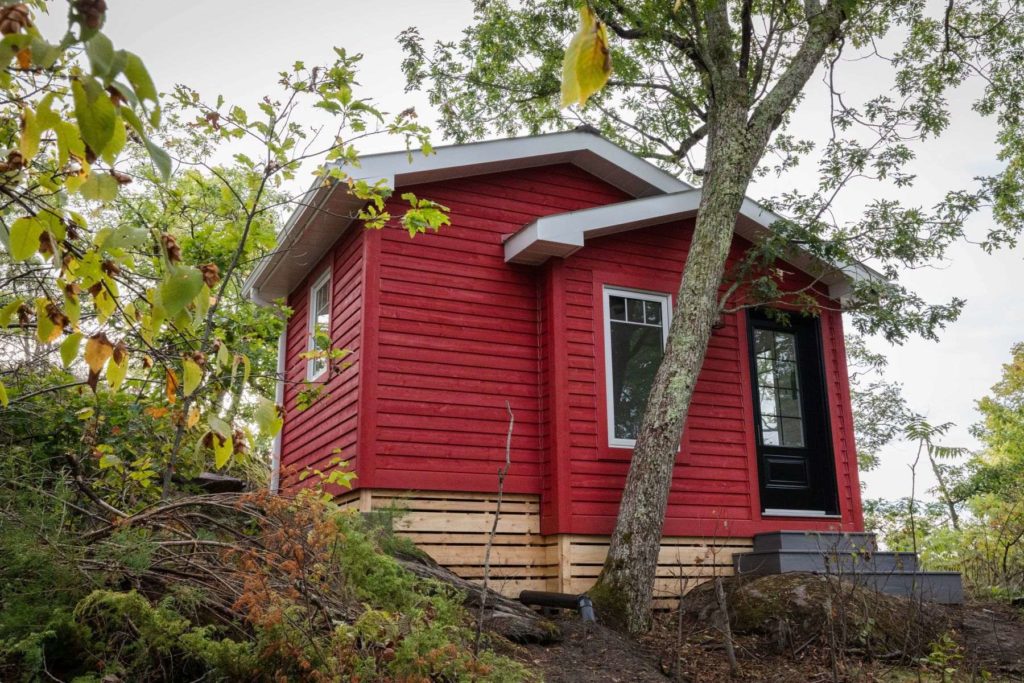 Do I Need a Building Permit for my Project?
July 8, 2021
Posted by Lindsay Wilson in Blog
Do I need a building permit for my project? It's probably the most common question we get. A building permit is a legal document provided by your township to begin construction or renovation on a property. It must be in keeping with the Ontario Building Code.
In other words, a new build, or large-scale renovation requires a building permit, but what about smaller projects?  
When is a Building Permit Required?
Some common examples where permits are needed are: Additions to a home or cottage; any material alteration to an existing structure; installation of roof mounted solar panels; open decks and porches; and demolishing structures.
Likewise, a permit is not required with accessory buildings 10 sq. metres in area, unless that building is used for human habitation, or has plumbing.
Now, let's say now you know you need a permit for your project, how do you get one?
The Building Permit Process
1. Call the Township: Give the township's planner a call to discuss your project's feasibility.
2. Submit the Application: Your application should include an outline of your building plans, a site plan, construction drawings (the drawings must have sufficient detail so that anyone following the drawings could build the project), and supporting documents. 
3. Review of the Application: The application is reviewed by the township to make sure it conforms to the Zoning By-Laws, and the Ontario Building Code.
4. Receiving the Permit: It takes approximately 10 working days after receiving the completed application to be granted a permit. You may be required to post the permit on the construction site. *If you decide to make changes to your original plan, you may have to repeat steps 1 & 2 to make sure the proposed changes are acceptable.
5. Inspections: When you're issued a permit there will be varying levels of construction that will require inspection before you can move on to the next phase of work. They usually have to be scheduled 24 hours before the next phase of work is to begin.
Zoning By-Law Amendment vs Minor Variance
In the same vein, there are some instances what you're planning may not totally conform. You may require a "Zoning By-Law Amendment" or "Minor Variance"; and each "Zoning By-Law Amendment" is unique. For example they apply to use of land; maximum number of units in a building; minimum lot area or width; distance between the lot line and the building; minimum landscape requirements; and parking and loading facilities.
For instance, a "Minor Variance" is an exception from the Zoning By-Law where a proposed use or structure does not conform exactly to the Zoning By-Law.
            The difference between the two is:  
A Minor Variance must show the owner of any land, building or structure who has been unable to comply with the provisions of the Zoning By-Law. They can then submit an application for a minor variance if they wish to make small changes or exceptions to existing land use or development restrictions in the Zoning By-Law.
On the other hand, a Zoning By-Law Amendment is when you want to use or develop your property in a way that is not allowed by the zoning bylaw. Then you may apply for a zoning change. It can be considered a change only if the new use is allowed by the official plan.
When is a Permit Denied?
Consequently, a permit will not be issued for any application that does not meet the requirements of any other agency: (Peterborough Public Health; Otonabee Region Conservation Authority; Municipal Road Department; County Roads Department; Ministry of Transportation; Trent Severn Waterways; and Ministry of Natural Resources) that may have ruling over a certain aspect of a property. Whether this is water front work, sewage disposal, hydro set-backs, or entranceways; all of these are examples of 'Applicable Law'.  
In conclusion, applying for building permits falls squarely under the work that KLC does when helping you to build or renovate your home. We are more than happy to answer any questions that you may have about building permits.
            Below are links to each of the eight (8) townships' that KLC most commonly deals with:
Douro Dummer Permit Info
Trent Lakes Permit Info
Havelock-Belmont-Methuen Permit Info
North Kawartha Permit Package Info
Otonabee-South Monaghan Permit Package Info