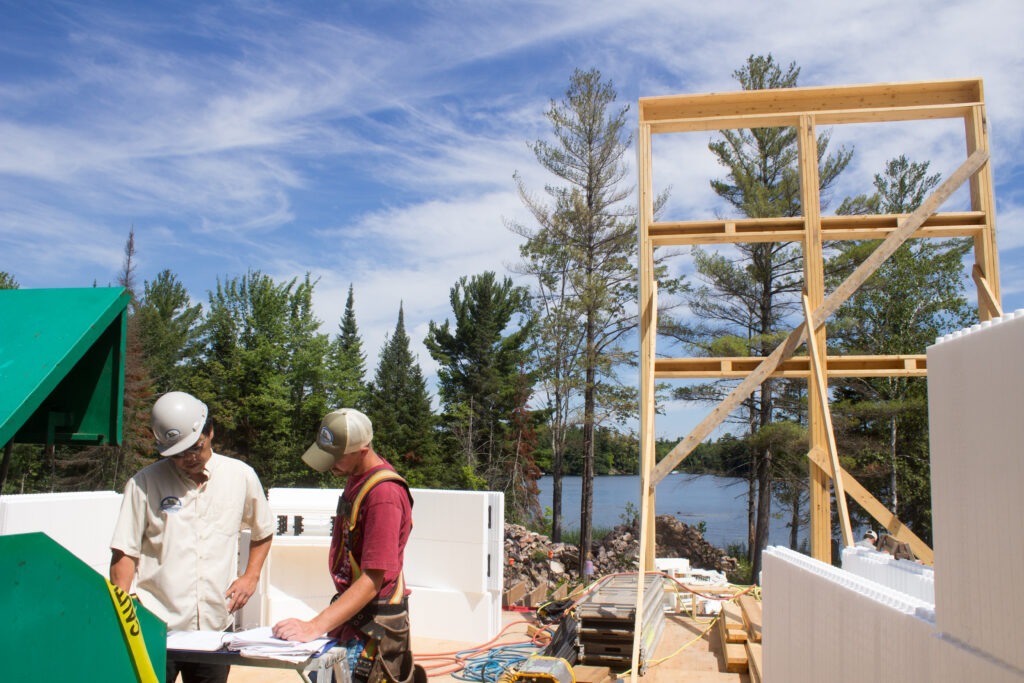 Understanding your Construction Schedule
October 26, 2021
Posted by Carolyn in Blog
Understanding your construction schedule shouldn't be a frustrating or mystifying process. We all know that there is value in good planning because good planning leads to a great project! All of this is achieved through clear but flexible construction scheduling.
Common Questions about Scheduling:
How do we arrive at a start date for our project?
The simplest answer is we work backwards from the key date desired. Often it's the completion date. If our client wants their cottage for the May 24 weekend, and we know that it will take 8 months to build and 9 months to plan, we know we must begin in January of the previous year.
How do we adapt to a changing schedule?
Changes are inevitable and they happen for a number of reasons, like material delays. No one wants delays in scheduling but they do happen. What matters is being able to proactively respond when they do.
One of the ways that we work to keep a construction schedule on course is to ensure that it is not set and inflexible. This doesn't mean the schedule isn't structured. It means we're already strategizing ahead of time about the possibilities of delays and longer lead times for items.
It's important in understanding your construction schedule that we bake in some flexibility. How do we do this? We have all the potential tasks for the project listed at the start. If one needs to be shifted, we always have another one ready to take its place. It's like a high school timetable. If a course isn't available you can slot another subject into that time slot. All the while still working towards the goal of graduation.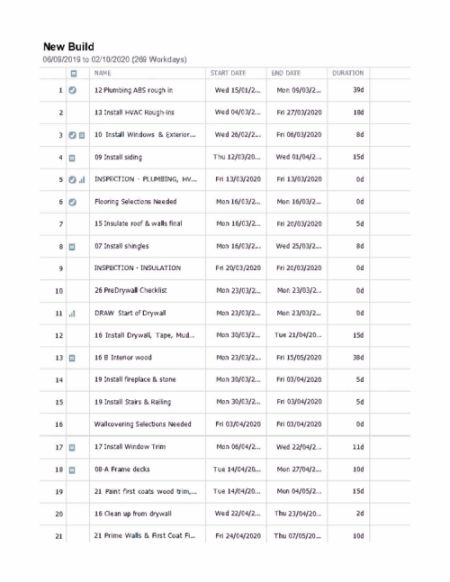 We also make sure to constantly update all tasks and people involved following an unforeseen delay.
Common Misconceptions about Scheduling
If a construction company is not on site everyday, work is not getting done.
There is the misconception that if we are not on site, your project is not advancing.
This is where the benefit of good planning and communication come in. A good schedule will reflect partial days and let you know exactly why they are partial. For instance, the painting or drywall may be done but still needs to dry before work can continue.
Here are a few examples of when you won't see our team on site but we are working to manage your project:
Meeting with any subtrades and suppliers that are necessary for the success of your project prior to the start of construction.
Inhouse project handoff meetings with the Project Developer, Project Lead and Production Manager
Weekly "Same Page" meeting with clients – weekly client / team meeting for update on a project's progression.
Weekly "Same Page" meeting between field staff and the Production Manager to ensure that the project is constantly progressing according to plan.
Our Selections Coordinators ordering products particular to your choices and the project's specifications.
Your Project Developer's scheduling of subtrades, deliveries and a myriad of inspections.
Your Project Developer's budgeting, reviewing and approving of invoices.
Projects are always over time and over budget
Not all projects are delivered late or over budget. One way we stay risk averse and prevent delays is through our design-build planning process.
One of the factors we consider when planning your project, especially during COVID, is knowing lead times for items to ensure we avoid delays. Let's say, as an example, that we know that windows take 16 weeks to arrive. We are in constant communication with our suppliers so that we can order longer lead time items before construction even starts to ensure they are timed correctly for each stage of the project and do not create delays.
The Design-Build Planning Process
The design-build planning process leads to a very realistic achievable schedule because we are identifying those long lead time materials and troubleshooting potential delays long before the start of construction. It's like baking a cake. The recipe is reviewed and complete and all of the ingredients are purchased and ready before you begin baking. We proactively order and plan before construction even starts!
Our Design-Build team at KLC has built our reputation on knowledge, integrity and communication. We value your time. This means we work to provide clear, timely communication as it applies to the construction schedule for your project. This extends to making sure you know why and when we won't be at your home at any point during the construction period.
We want you to know that even when we're not on site, your project is always on our minds!
Read more here about planning, designing and building your project with some tips from the Canadian Homebuilders Association.