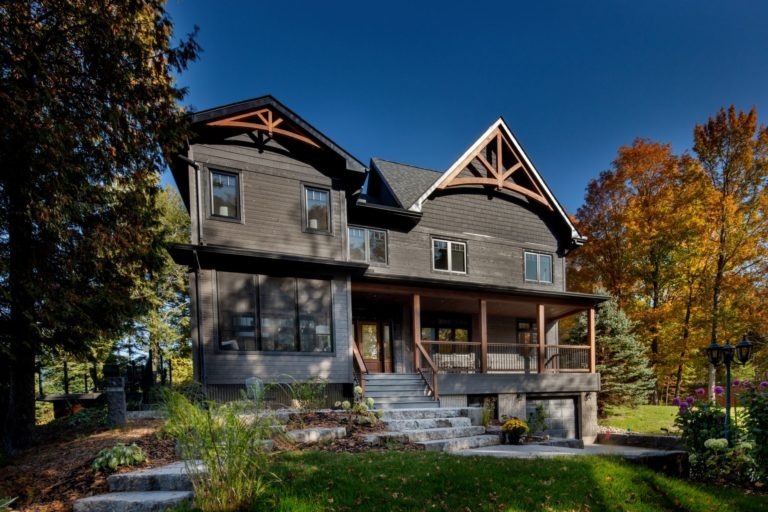 Tips to Understand Your Budget
September 30, 2021
Posted by Carolyn in Blog
We want to provide you with some tips to understand your budget.
You're at the planning stage of your project. You have a preliminary understanding of cost per square foot. You have a vision. Now you need a budget. You approach a few contractors. A budget is prepared and you sit down to discuss. The discussion leaves you with more questions: How did they arrive at these numbers? Why does it cost this much? Is it possible to see a clearer breakdown of costs in order to get a better understanding of the budget?
Starting with your Budget
Homebuilding and renovations are a major undertaking. Budgeting for your project can be an emotional experience. It can even sometimes be painful. However, in the best case scenarios, it's a pain-free partnership focused on problem-solving between you and your builder. Like any relationship, trust and commitment are necessary. This starts with a solid, transparent totally customized solution for your project. And all of this starts with your budget.
The following are points to aid you in understanding your budget:
So Much More than Numbers…
What do you absolutely need vs what you want? Dream big but stay grounded in reality.
Budgeting means fully understanding what your unique issues and problems are. Then work with your builder to find a solution through budgeting that addresses these problems and meets your needs.
Common vision from the outset: You want a solid partnership. Consider that you will be together with your builder for at least 1-2 years. Choose the right partner.
Time: Time is a resource like money. What time are you able to allocate to get through the process? You will need time and collaboration to get through concepts in order to get through to the solution.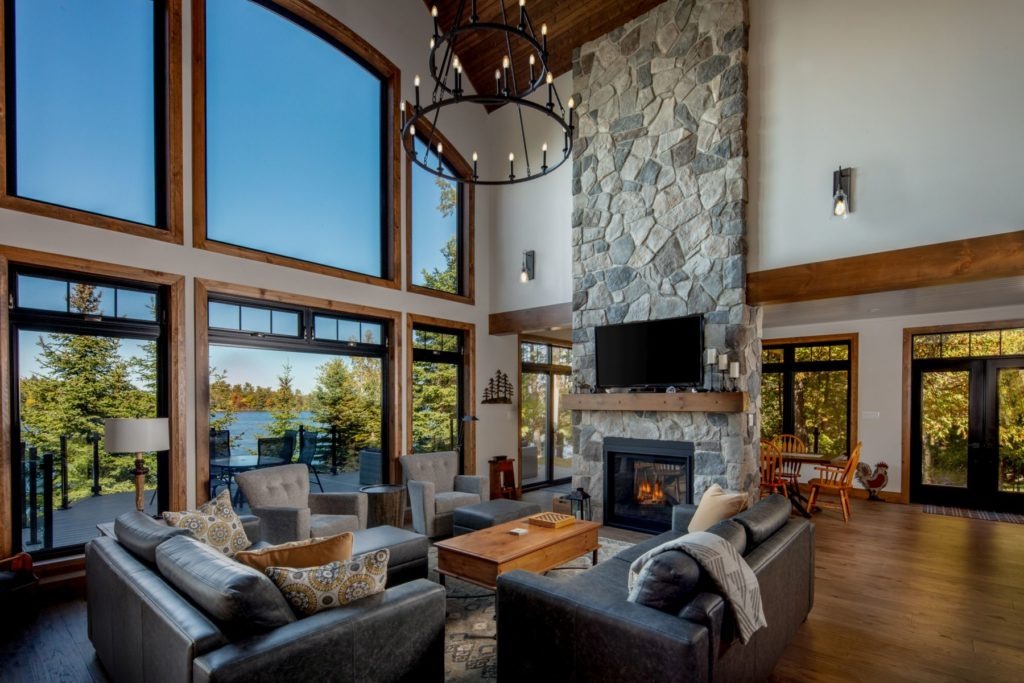 Budgeting is Problem-Solving
What are your problems costing you? Not just financially.
There are many solutions. A budget is focused on solving your particular problem / issue. It presents one solution. There are other ways to problem-solve – don't be afraid to ask about other solutions.
Things you Haven't Thought Of…
Discovery at the beginning of a project is one of the most difficult parts as there may be unexpected issues that arise.
Feasibility to understand the particular issues present to your specific site. For instance, is your home in a flood plain? Is it regulated by a conservation authority? Is it a heritage site? There may also be development fees.
Excavation / Foundation: During this process you may discover issues with our foundation or other unforeseen issues. You will need to be ready if this happens.
What are Budgets Based On?
At KLC we account for our projects with a 26-division breakdown of cost. Each division has 4 subcategories including labour, materials, subtrades and rentals for a total of 104 subcategories. Each line of data helps define the scope of work and budget being created. Every dollar that gets spent on a project is covered in our budgets.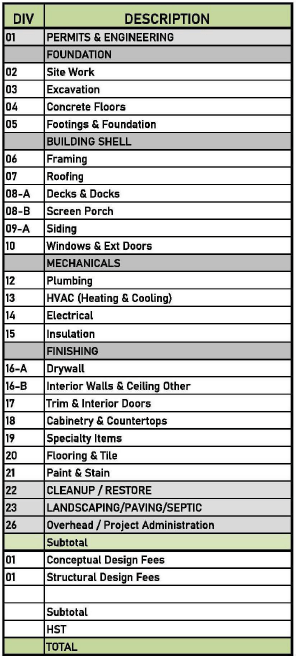 Budgets are also based off of past histories that are based on projects that are similar in nature to the one that you're looking at having built.
In Conclusion…
Budgeting is also a bit like car-shopping: Sometimes you're looking for an economy, a midrange, or a luxury model. Much like the car analogy, you're in the driver's seat of your budget and can steer it in any direction.
Finally, budgeting is multi-faceted. The most important thing to remember is that it is also a process of problem-solving. However, with the right partnership, budgeting becomes a total customized solution between you and your builder.
It's the perfect time to start planning. Don't be afraid to start dreaming about how you'd like to enhance your home or cottage. You can get some inspiration here! Give us a call at 705-652-5241 or email us.
We're ready to start planning with you now!