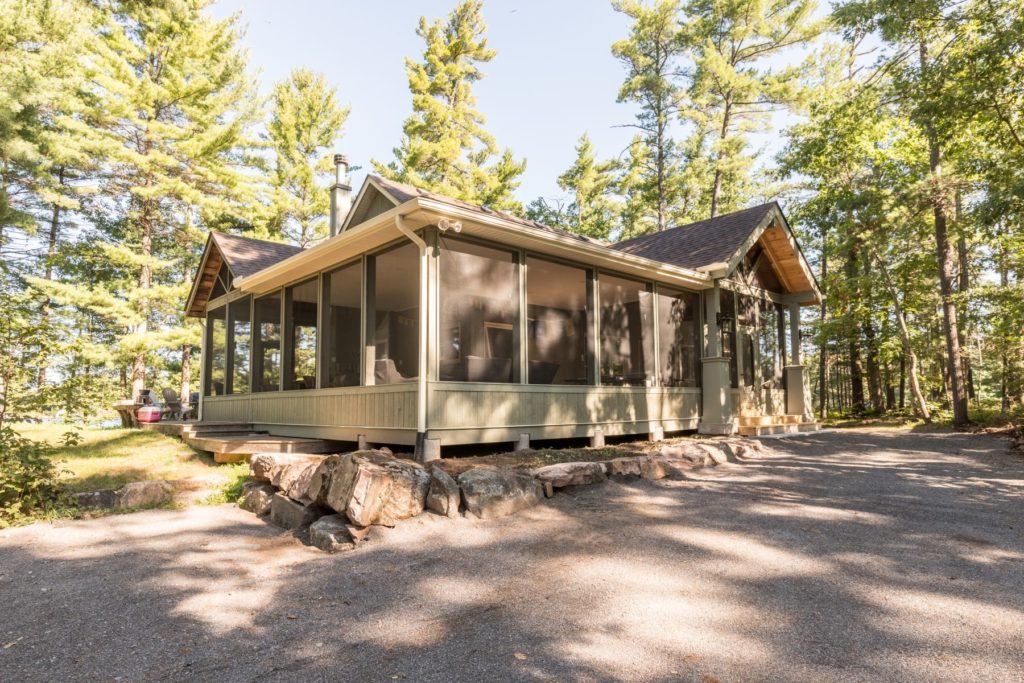 Stoney Lake Screened Porch
This Stoney Lake screened porch came to life when our client (whom we had built the cottage for years prior) decided the screened in porch needed an update. The original space was one of their favourite places at the cottage and they thought that since they got so much use and enjoyment out of it, they were ready for an upgrade with more room.
They also didn't love the entry anymore and once we commenced the conceptual design phase with them, they quickly decided that the entry should be enveloped by the screened in portion as well. Our design team added the element of the pillars to really compliment the entry and give it that extra "pizzazz".
Overall, the end product is a spacious and functional screened porch. Open and bright, an ideal space for games, entertaining and family time. And, as our client puts it…is now the "best beer pong porch" on the lake!!!
This is our second design/build project with KLC.
The first was design / construction of the original cottage 15 years ago. When we first decided to do a screen porch addition, we were concerned it would look like out of place or "added on".  KLC designed a screen porch that not only complemented the existing building but enhanced it.
We were able to see the 3D designs and make changes with KLC team from our home in Toronto.
The construction work is outstanding and any issues during building were promptly addressed. We look forward to working with KLC again!
- Jennifer & John