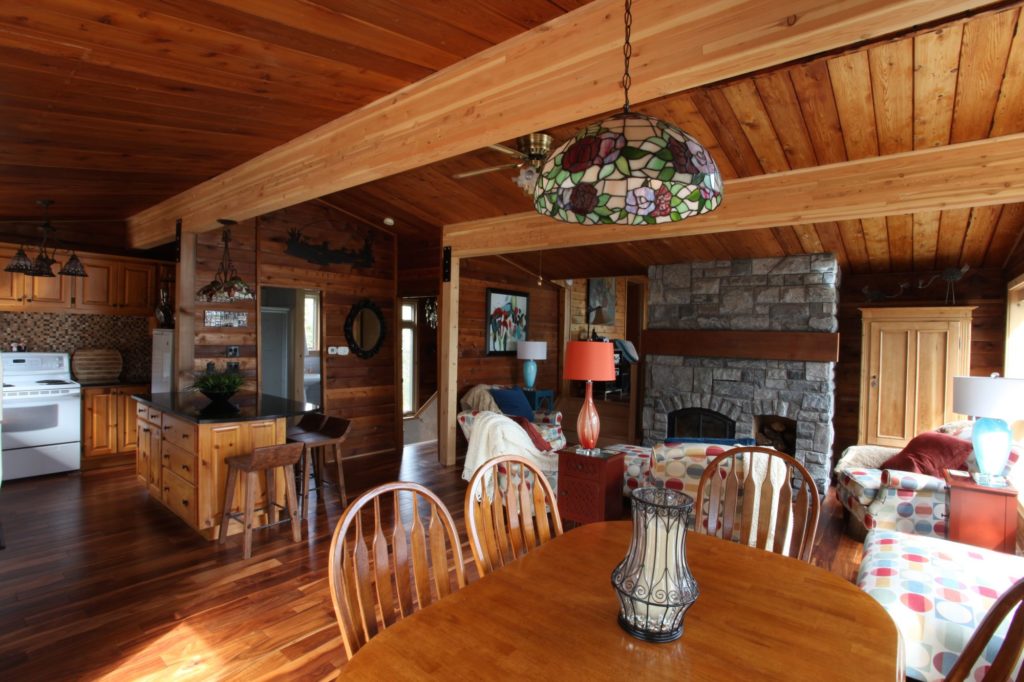 Cottage Renovation – Big Cedar Lake
This cottage renovation on Big Cedar Lake addressed some serious structural issues. The existing cottage was nothing but a liability, built on 18 feet of peat in a swamp.  The basement was so low to the water table of Big Cedar Lake that it flooded every Spring.
An engineering challenge to say the least, KLC lifted the cottage and moved it out of the way in order to pile drive in a series of steel pylons and an engineered beam system.  These new structures accommodated a fresh foundation and engineered floor system, elevated 4 feet from the original level.  The cottage was then relocated onto the new foundation and renovated to add a finished basement and reconfigured main floor.
The serious structural foundation issues are now a thing of the past and our client can feel good that their investment is now worth every penny and a true asset no longer threatened by flooding and settling.
Would we recommend Kawartha Lakes Construction to friends? Absolutely, and we already have. As a result of our experience and discussion with our friends, they are booking a follow-on meeting with Scott Wootton. The design/product selections process was effective and we are very happy with the final design. Due to the nature of our project which was pretty complex, we went through a number of iterations. They didn't fall short of our expectations. KLC never gave up on finding a solution to help us move/lift/rebuild/renovate our cottage. Without the Scott's direction to the team and the commitment to helping us, it wouldn't have happened. We are very happy and grateful we picked this company.
- Gord & Linda K.