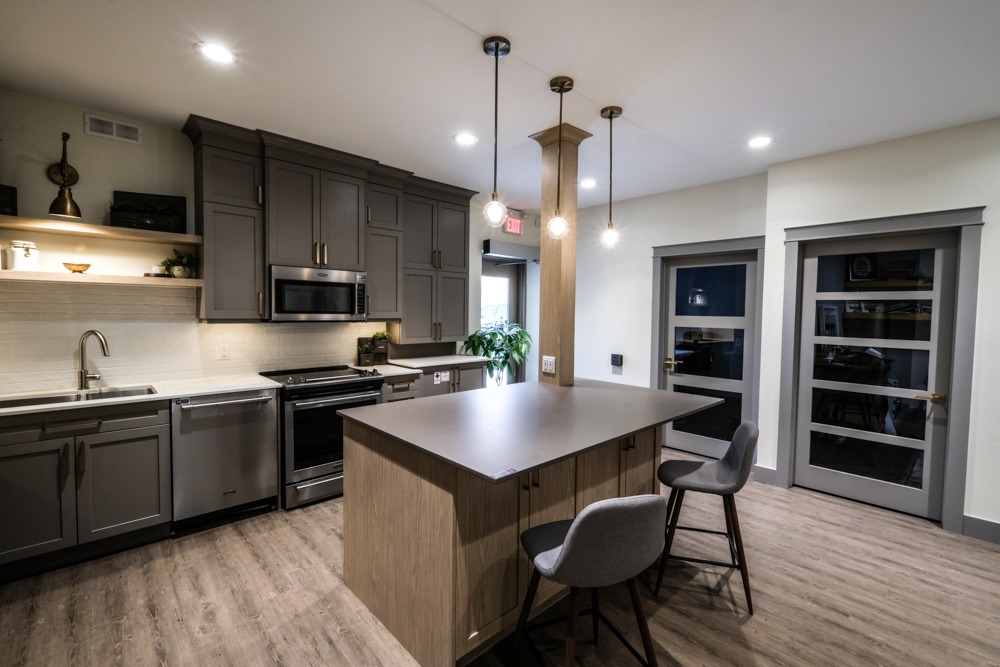 Office Renovation at KLC
This office renovation was long overdue! The rear of the KLC office had been an eye sore for years. Part workshop, part office, part dumping ground for litter, empty beer bottles and more!
Our plan was to finally give the space some much needed TLC which would include a more functional work space for our Designers, extra office space for our growing team and a proper staff kitchen / lunch & break area.
Our design team were in their glory when they were assigned the task to design their very own dream work space. The end result is a contemporary, open-concept work space that allows for easy collaboration and impromptu team/client meetings.
Highlights of this office renovation include clouds panels with recessed down-lighting, an epoxy resin tabletop and LVT carpet tiles.