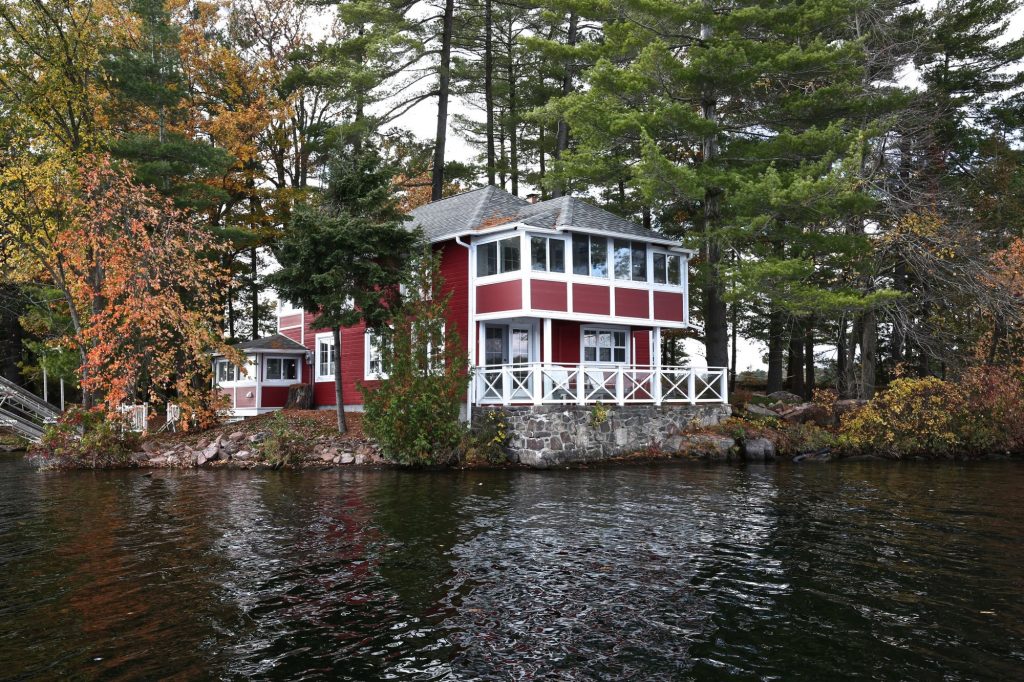 Stoney Lake Cottage Renovation
We loved working on this Stoney Lake cottage renovation! Our client purchased an older cottage on an island on Stoney Lake that oozed character. Unfortunately, it also oozed out of date finishes and deteriorating rooms.
We have encountered this situation many times before…wanting to maintain the classic, charming essence of the cottage but needing to dramatically overhaul the structure at the same time.
The solution ultimately involved renovating the existing two storey structure and creating a 2 storey addition to the cottage.