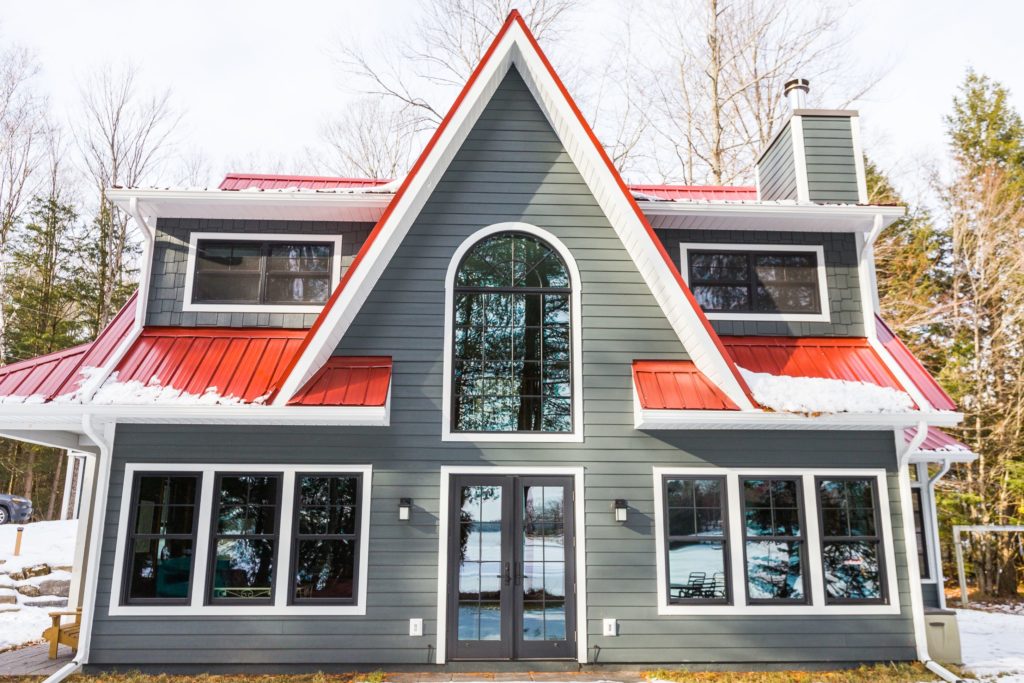 Buckhorn Custom Cottage
This Buckhorn custom cottage build utilized our team's design-build capabilities to work with our client to problem solve and come up with a customized solution that captured their ideal design.
Right off the hop, our client was adamant that they did not want a big cottage. Contrary to current popular taste, they did not want a sprawling, palace like space. They wanted a compact, functional cottage.
The site provided a few challenges with it's proximity to the water and being a gently sloping lot. Our team strategized to come up with the best method of doing a foundation on a lot that would be prone to flooding.  The solution was to substitute traditional footing foundation work for a Legallett engineered slab for the cottage and adjoining screened porches.
Another unique feature of the cottage is that it was constructed with continuous rigid insulation to the exterior walls and HD3 windows from Sierra Pacific.
Overall, the result is a nice, intimate space for our clients to enjoy for years to come!
"It was a pleasure to work with KLC. They understood and responded to our ideas and needs well; they communicated clearly throughout the process; their planning was thorough and our cottage came in on time and on budget. They are clearly committed to delivering a high quality product. "
- Tom & Catherine R.