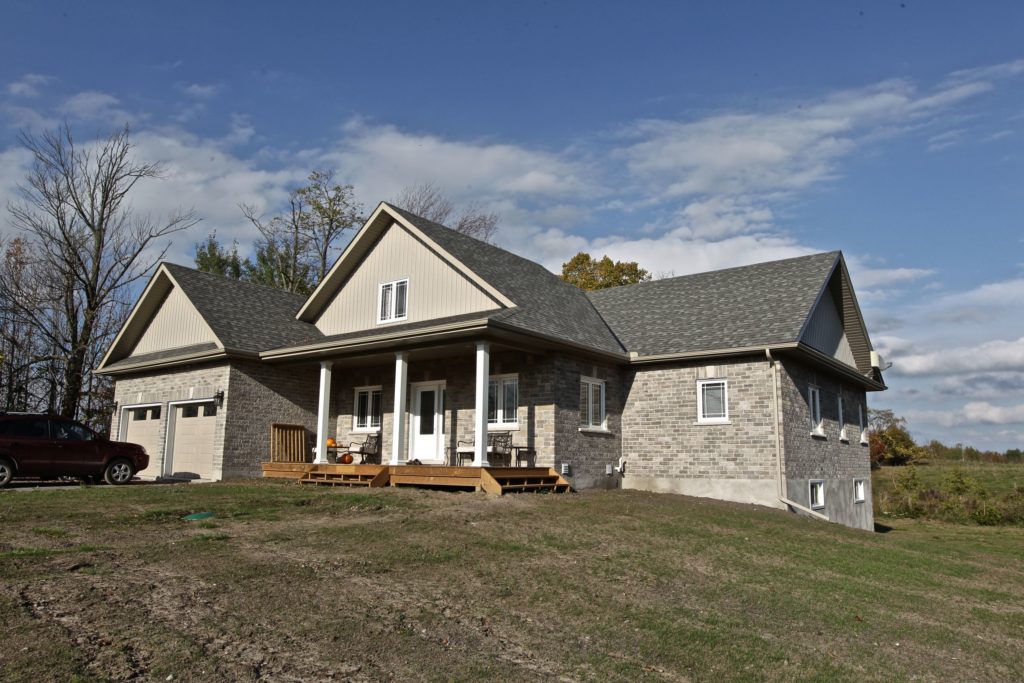 Custom Home Lakefield
This custom home just outside the Lakefield area was based on an extremely challenging job site. Due to the water table, the entire project was designed on an engineered foundation system allowing full walkout design and views of the family farm.
Because of the massive amount of earth moving required, a pond was dug on the property. This solution provided a cost-effective fill while simultaneously creating a recreational area for the growing family to enjoy fishing and skating all year round.
We decided to move from the city to the country. We have always wanted to design and build our own house, and this opportunity gave us that chance. We wanted a house that our family could grow up in.
Our two daughters were 6 and 3 years old at the time, and we wanted a space where they could play, learn and enjoy. For us, we wanted a house that we could call home, and something that will work for us well into the future.
There are some rooms we especially enjoy. The mud room is wonderfully functional. And the open concept kitchen and living area, with a great view to the back is great for having lots of family and friends over. And the girls really like the large playroom to spend time in. As with any large building project, there were challenges along the way. However, KLC guided us through the process and helped a great deal. The amount of time spent planning was especially impressive. And we were able to move in right on time, just in time for Christmas!
Designing the house was fun, but as with all big projects, the best part is the result. Moving in and spending our first few nights in our new home was really special to us.
- Derrick & Laura