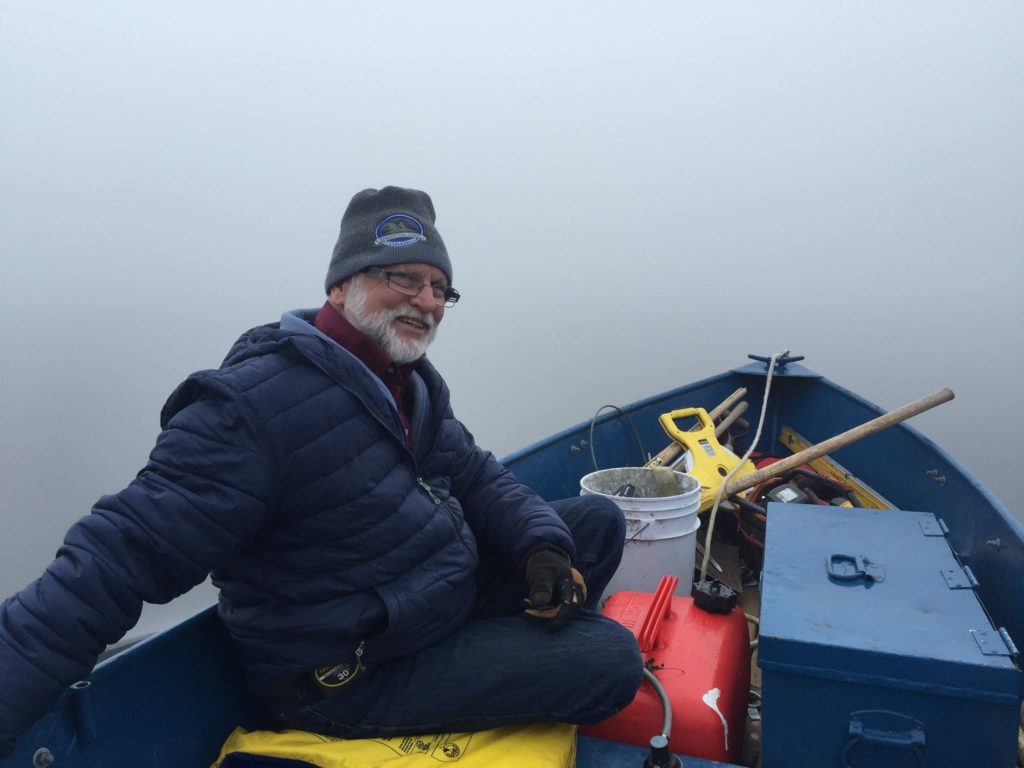 Meet the Team: Don Koppin, Project Developer
April 22, 2019
Posted by Lindsay Wilson in Meet the Team
Don Koppin, a Project Developer with KLC, stops to consider the future.
He's very aware of how one generation's footprint impacts the next, especially in terms of building; and thinking ecologically is a matter of practice for him. Don explains his "father always had a garden in the backyard. He was always cautious about materials, about energy. I grew up from there thinking the environment was important. Thinking about not creating waste. And so, when I had started my own business, energy efficiency played a large role, and part of that was making good use of materials."
Consequently, this concern now translates into building "conventional houses in a better way: reusing materials, being careful of what we use, we are always careful to sort items on site, anything that could be recycled doesn't go to the landfill as much as we can."
Implementing Energy Efficient Techniques
Energy efficiency, low heating costs, and a solid foundation, are considerable selling-points for any client. To that point, Don is keen on the use of ICF Foundations. ICF foundations are "Insulated Concrete Forms": foundations where insulating concrete form is stacked, reinforced and concrete is then poured into the middle of the forms. They're water-tight, and completely air-tight. Don discovered ICF when he was at a seminar at Construct Canada held by a researcher who was "discussing basements and wet basements, faulty basements, but he didn't discuss ICF and somebody asked why he never discussed ICF? And he said it's because it's the perfect basement system. There's nothing that goes wrong with them. I've been sold on them ever since and that was quite a while ago."
Creative Solutions
There are limits to where some clients will go in terms of energy efficiency, but as with most limitations, they yield creative solutions. Don had a client that was "adamantly opposed to foam of any kind and so you can't do what's required by the code of doing a 2×6 wall with foam on the outside for your continuous insulation. In that case, I came up with a double-wall system where we offset two 2x4s and made a slightly thicker wall and we got the continuous insulation without using foam."
That project influenced the way that Don thinks about building but "in the end it was seeing an article, and I'm not sure where I saw it, one of the green building sites that I follow, about the footprint of spray foam which is huge. Although it's a great thing in renovation because you can seal holes it really helps to make a house tighter, you don't need to use it so much in a new construction and so, as much as I thought it was going to be a good system, I'm shying away from it for that reason. We can do a double-wall system and build it air-tight and not have that kind of a footprint."
Leaving a Positive Footprint
There are other positive ways of leaving a positive 'footprint' for future generations. The project Don is most proud of is the one he worked on with a client who was equally concerned with the future. The client "decided after many years of not doing much with a cottage property that was her father's, that she wanted to completely spruce it up. In the middle of the project she was diagnosed with brain cancer and ended up passing away. In the end, she was fixing it up so that she could leave it to her kids without making a big burden on them. Working with her, and helping her get what she wanted was just a real pleasure."
Don Koppin is a Project Developer with Kawartha Lakes Construction. If you're exploring a renovation, or pondering updating your home or cottage, don't hesitate to reach out to us!