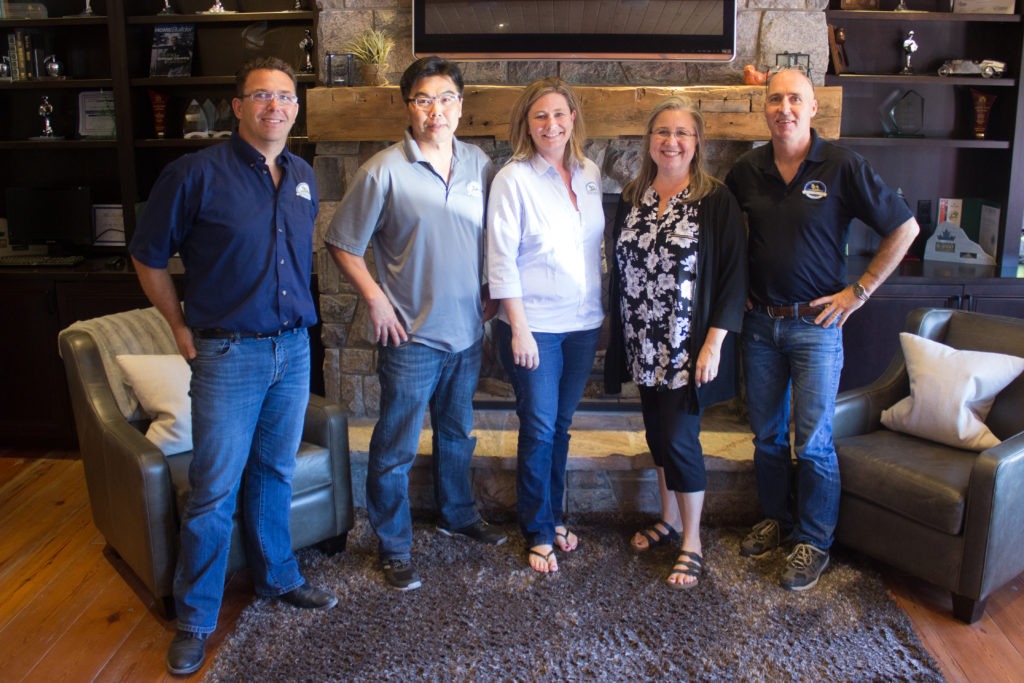 KLC Announces Change in Ownership
October 15, 2019
Posted by KLC in Blog
Kawartha Lakes Construction is pleased to announce a change in ownership.

In 2016, Scott Wootton, founder of KLC, approached his key managers on becoming shareholders. The process is now complete and we are happy to announce Mario Yee (Project Development & Sales Manager), Christine Watts (Design Manager) Ben Reynolds (Production Manager) and Kendra Pickett (Finance Manager) as part owners of Kawartha Lakes Construction. Scott remains KLC's majority shareholder and will maintain an active & involved presence in daily life at KLC.

Through continually implementing our core values of integrity & honesty, the shareholder team will direct their focus at developing KLC's strategic plan while maintaining its commitment to creating an exceptional experience for our clients, our team, and our community. This transition marks a move towards ensuring long-term continuity as KLC continues to grow and refine it's operations, and we are thrilled to have taken this first step.

Thank you to all of our network for your continued support through the years and should you have any questions or wish to chat with a member of the KLC team, please contact us and your inquiry will be directed accordingly.