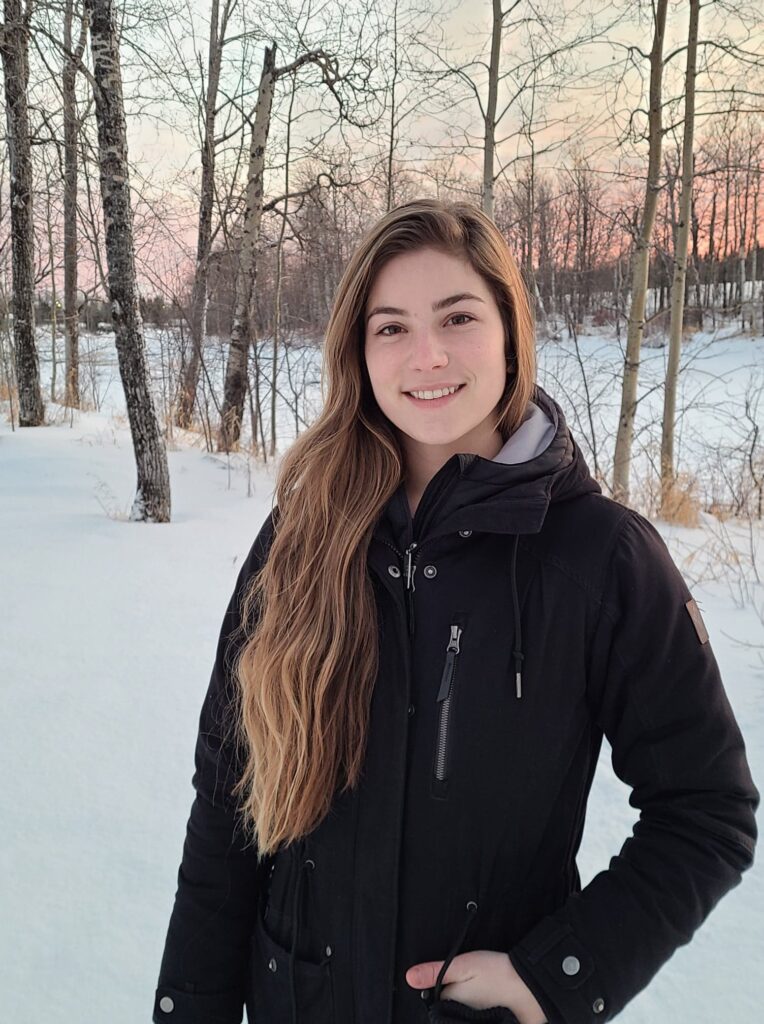 Winner of the 2020 Garry Douglas Memorial Scholarship Award
December 17, 2020
Posted by Carolyn in Blog
This year's winner of the Garry Douglas Memorial Scholarship is Sophie Lecours.
Her essay proposes an answer to the challenge of creating an innovative universal design solution for any person-to-person workplace setting incorporating health and safety protocols for COVID. Her essay displays a focus on holistic solutions. In it she proposes three focal points: providing a safe environment while respecting hygiene and social distancing; flexible open spaces; and the wellness of staff and others.
Her essay demonstrates innovation and sustainable design, two aspects that are hallmarks of Garry Douglas' work as a designer.
Sophie is an Architectural Technology student in her final year at Algonquin College. She attributes her interest in architecture to a variety of influences: her dad is a DIYer; a high school construction course that captured her interest; and a general construction technician course where she became curious about whether she could draw her projects instead.
She hopes to begin her career in the coming months and wants a job that incorporates the creative aspects of design that she enjoys. Her ultimate dream job is one where she can be with the client from A-Z.
As an Architectural Technologist she has a deep appreciation for the creative aspects of design, as well as a love for building science. She especially enjoys seeing a client's point of view and describes this relationship as creating a story between the two, where the building tells the story.
 KLC is so pleased to be able to support Sophie as she moves forward in her career as an architectural technologist.