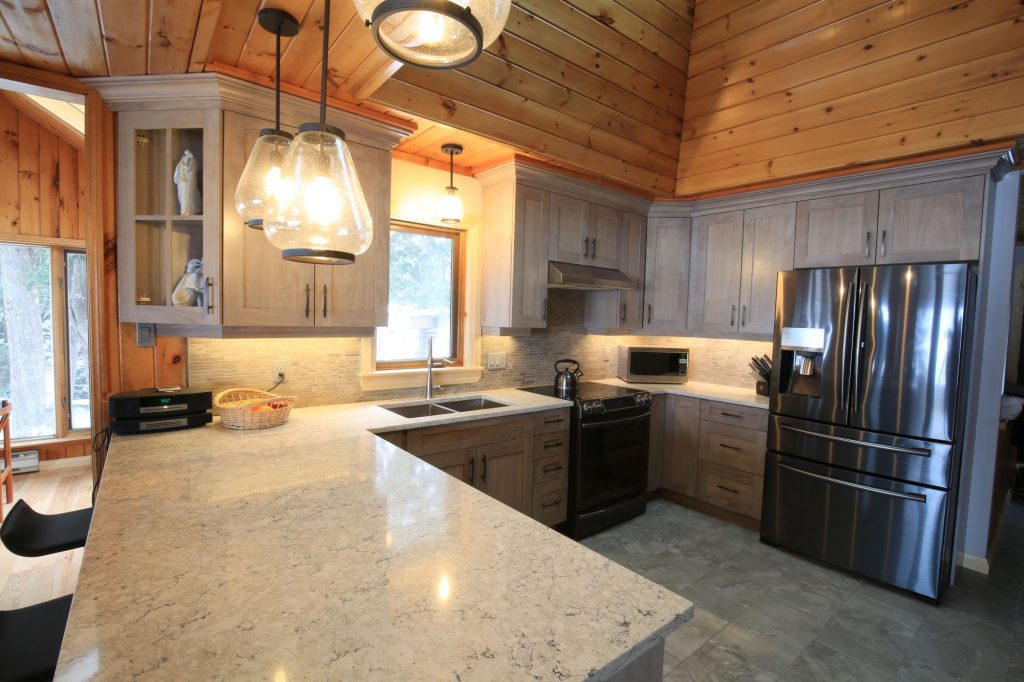 Lakefield Interior Renovation – Retro to Refined
This Lakefield interior renovation transformed a dark and dated space into a bright, sleek oasis.
A multi-part interior renovation, our client came to us with a "tired, old kitchen in need of new-ness" and a bathroom that was "straight out of the 70's" (soaker tub included!).
Our team performed a complete overhaul of the kitchen and bathroom as well as replacing the flooring throughout the majority of the main floor. We'd say the new space has officially moved out of the 70's!