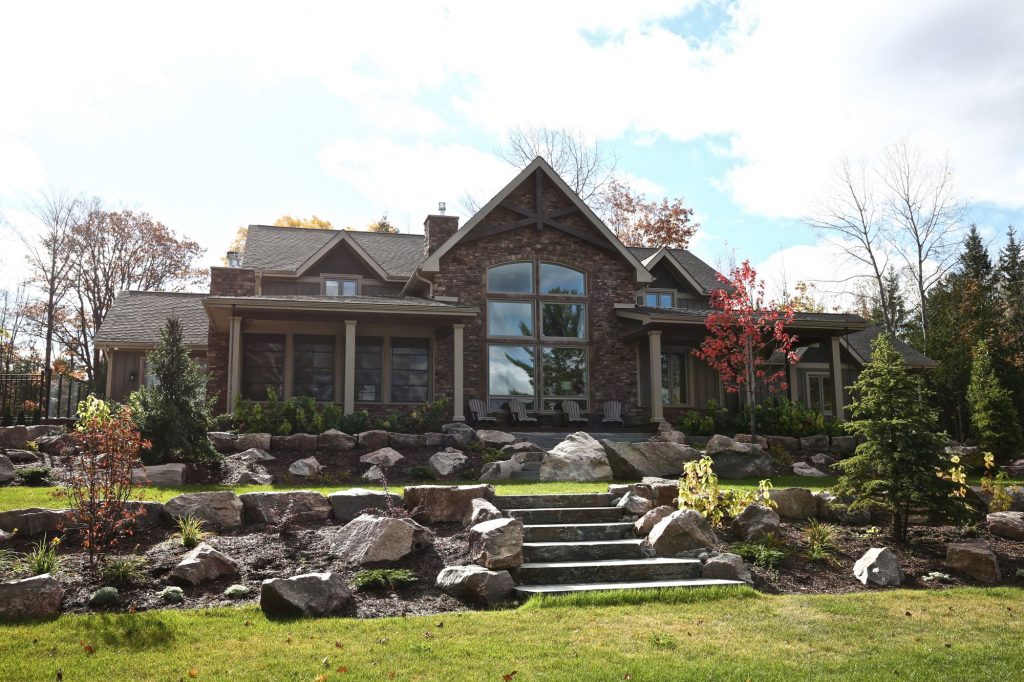 Custom Cottage Build
This custom cottage build all began when our client decided to purchase a 100-acre parcel abutting Stoney Lake, with over 1000 feet of water frontage. Our clients came to KLC to develop plans for their cottage property which would include a garage, boathouse and cottage. The big question was what was their vision of the cottage…how did they live and what were they looking to invest into the project? The overall theme of the cottage would anchor the design direction of the accessory buildings.
We began in 2014 with the build of the garage. Our designer went to work reviewing our client's design questionnaire and scrapbook ideas to create an initial concept. These concepts matured and refined with time to ultimately arrive at our final construction plans in 2016. Our Project Developer provided guidance on exterior and interior selections and created a budget to support during the design development phases.
This project utilized our company's collaborative design-build approach to meet and exceed the client's expectations. It included a comprehensive planning process to include site plan, space design, selection of materials, and systems to come up with a comfortable living space for their budget.