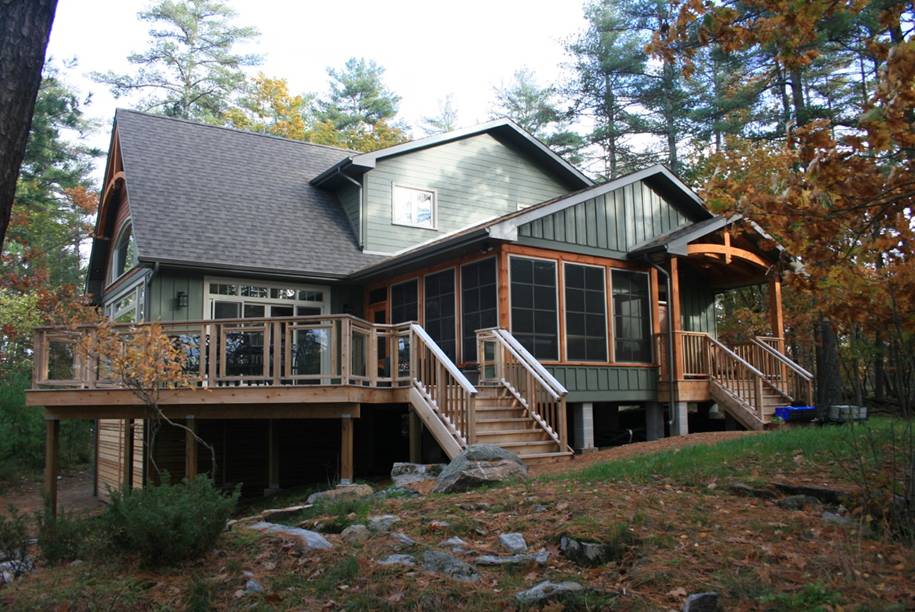 Custom Built Island Cottage Stoney Lake
A custom built island cottage for a young family is always an exciting project to take on! Knowing that you are helping create a space where a family will be growing up, spending summers and creating memories is a special privilege for our team and this cottage was no exception.
A beautiful collaboration with Discovery Dream Homes, this island cottage was designed to be a fully functional and insulated cottage retreat for the family year on a year round basis but also able to be quickly & easily shutdown for the season. Loads of custom paneling and architectural details give the space an elegant yet comfortable aesthetic and the use of LVT & LVP (luxury vinyl tile & luxury vinyl planking) throughout the cottage give a luxurious (and durable!) finish.
All in all, the end result is a beautiful and functional space that our clients can retreat to year after year, creating those sacred summer at the cottage memories we all know and love!
Building our cottage was a dream we had for many years before sitting down with KLC to begin the process. Over the two years spent designing and building the cottage they worked very hard to educate us and to ensure that all of the details came together in a final product that will be a part of our family for many years to come. We appreciated that they understood how important the project was to us. Working with a company that could develop the design and budget and be responsible for the full construction was exactly what we wanted and we think the design build capability was part of what made for a final product that we are very happy with. Thank you to the entire Kawartha Lakes Construction team for making our cottage dream a reality.
- Andrew S & Juliana P