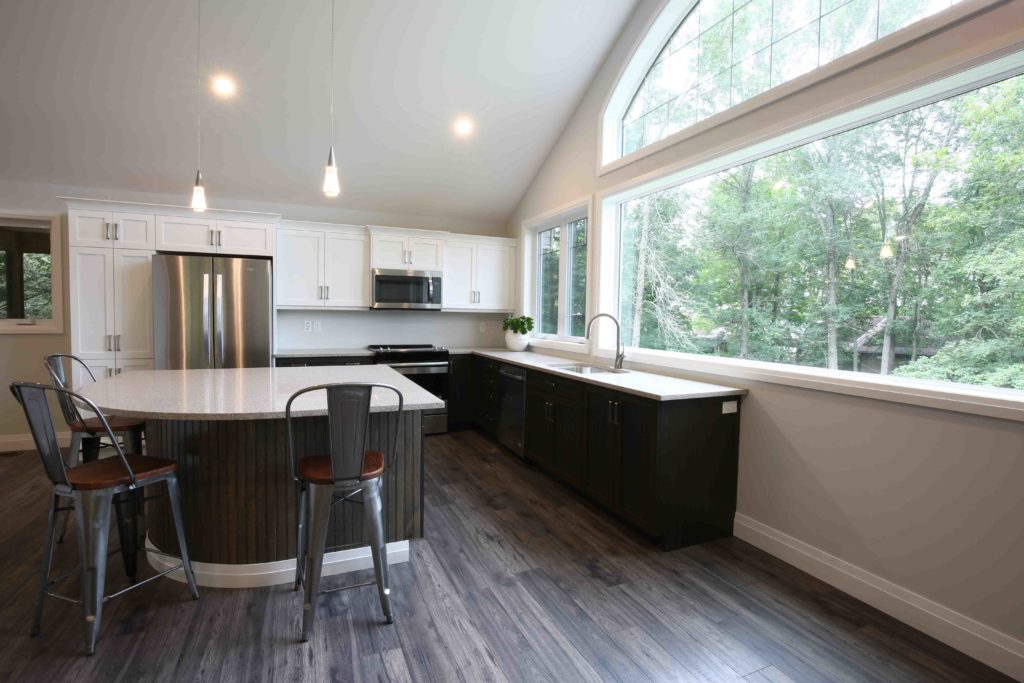 Custom Home Renovation – Fixer Upper to Fabulous
This custom home renovation was an extremely fun project for the KLC team! Our first "spec house" involved flipping the entire home, from top to bottom.
This project saw the build of a 12×26′ addition. It also included renovations to the interior of the cottage, which included 3 bathrooms and a kitchen. We installed a new fireplace and HVAC system. Exposed bedrock in the basement was capped with concrete.
We also added a 12×26′ screened porch over a covered deck and install a new septic system.