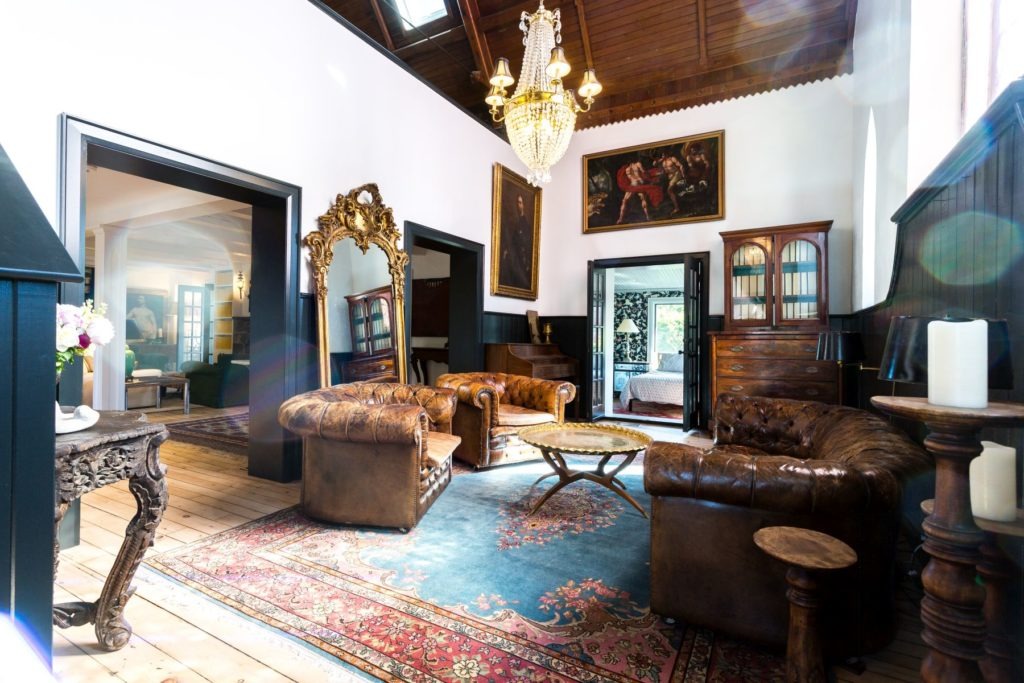 Church House Renovation
This house renovation involved a dramatic refresh of a church house while striving to maintain the original space's charm and aesthetic.
Our client's came to us shortly after they purchased the church house. They intended to use it as a weekend/vacation getaway from their main residence in Toronto. The previous owner was a well-known international hair stylist. He too had used the space as a beloved retreat and had already done renovations at the church house. The house was teeming with character (and antiques!) which our clients appreciated. They wanted to attempt to embrace and maintain these elements. However, the layout and function of the interior needed some creative design solutions to allow for a more comfortable and usable space. Additionally, the exterior was also getting a bit tired and in need of some TLC.
The Challenge
Despite being jam-packed with character, the original space needed to improve it's form and function. The building had two floors above the main level which were cramped. The bedrooms were small with low ceilings. The building needed air conditioning, fresh interior finishes and an exterior facelift.
The Design Solution
-Converted upper floors to a single floor to allow for open, spacious floor plan
-Removed all existing framing and finishes
-Installed two bathrooms
-Enlarged master bedroom and second bedroom on upper floor
-Added bedroom on main floor
-Restoration of existing flooring
-Interior trim detailing replicated architectural detail of original building
-New wood cornices, wainscoting and stairwell
-Exterior upgrades (roofing, soffits, fascia and repointing of brick and stone to create more functional and stable exterior
Overall, the end result is an inviting and eclectic space. It has been lovingly decorated to maintain the character and charm of the original space. We really love how this one turned out!