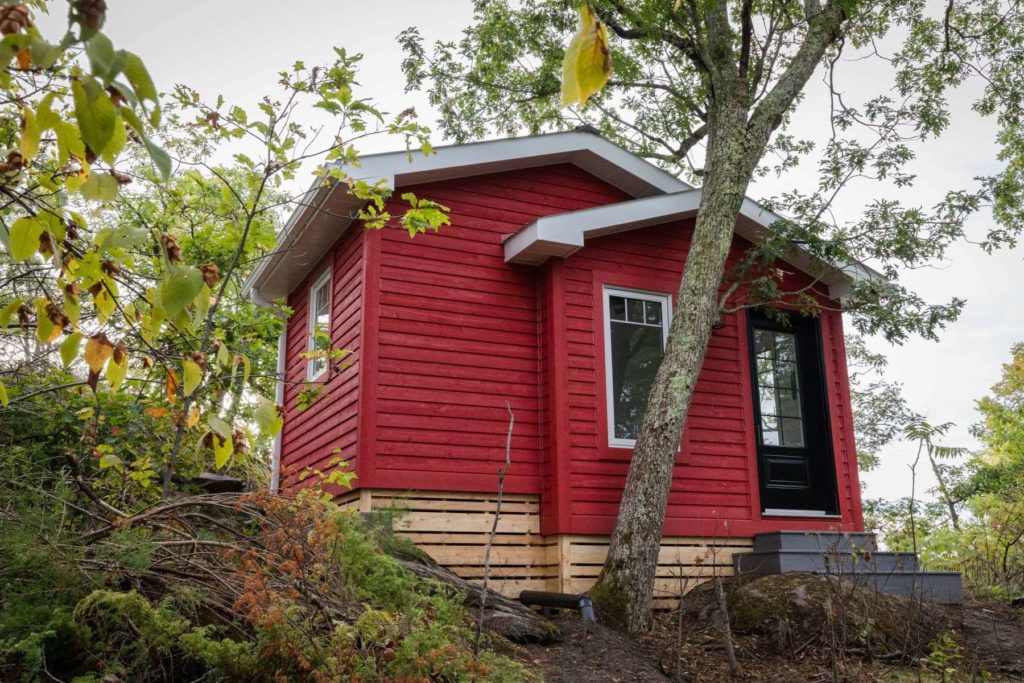 Island Cottage Bunkie
This pleasing island cottage bunkie came to life after our team completed a substantial renovation to the main cottage for our client. What was once a sad little shed has been transformed into a sweet space that blends beautifully with the main cottage and offers comfortable & cozy additional sleeping quarters for visiting family & friends.
After KLC's usual island job site preparation work was completed and materials had been barged over, the original shed was demo'd and removed. We excavated the site for the 16.5′ x 10.5′ bunkie, which would include new 6 x 6 pressure-treated wood piers to go over 12″ x 12″ concrete pad footings. The decision was made that an existing tree at the west side of the bunkie would remain.
The end product is a 170 square foot island cottage bunkie with one bedroom and one bathroom. The bunkie features steel roofing, cedar skirting to match the style of the main cottage and a two step pressure-treated stair system with Trex Select treads and risers at the entry door to again, match the aesthetic of the existing main cottage.